Mandatory Access Control(MAC) in Beaumont & Tyler, TX
A non-discretionary system that offers the greatest degree of protection and the most stringent restrictions is known as mandatory access control (MAC). A centralized security administration will have control over the access rules and permissions; end-users will have no say in the matter and will not be able to modify the permissions or policies in order to get access to various parts of the property.
If you have a business to run or want complete authority over your home you can install mandatory access control with the help of Advanced Systems Alarms Services. We provide the best technology and grade in terms of security access and solutions in Beaumont, Tyler, and other cities around the Texas Service Area. So make sure to call us today at 409-204-4898 to and get a free estimate.
Benefits of Mandatory Access Control
Here are the benefits you will get when using Mandatory Access Control-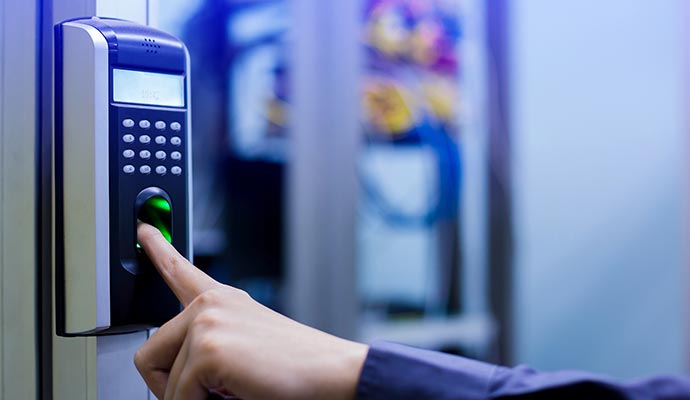 No key required: You can remove the need for physical keys and make your property more secure while still allowing authorized personnel to have access to it by installing a contemporary access control system.
Keep Track: There is no way to monitor who enters and exits your property unless you have a guard stationed at every entrance and exit at all times, which, let's be honest, is not really practical at all. Because of this, it is impossible to monitor who enters and exits your property. This problem is handled extremely well by access control systems since the systems are automated and everything that happens inside them is recorded. You will be able to determine which individual user-entered which door and when, which may be of tremendous assistance in the event of an accident or incident, such as a theft or an entry.
Count on Advanced Systems Alarms Services for the Top Mandatory Access Control
When it comes to providing the best access control services in your home or business, Advanced Systems Alarms Services is the best in the service. We provide other valuable services such as Key Card Reader, Continental Access, etc. in Port Arthur, Nederland and other cities around the Texas Service Area. So to take advantage of our services call us today at 409-204-4898 or contact us online.