Role-Based Access Control(RBAC) in Beaumont & Tyler, TX
RBAC, which stands for role-based access control, is a technique of access control that allocates permissions to end-users depending on the role that they play within your business. This access control approach is also known as role-based security. RBAC enables fine-grained control and offers a solution to access management that is straightforward, easy to implement, and less prone to mistakes than manually granting rights to each user individually.
Many businesses in Beaumont, Tyler, and other cities around the Texas Service Area require Role-Based Access Control for better security. In such a case, Advanced Systems Alarms Services have the best technology in hand when it comes to Role-Based Access Control. Our technology is highly sophisticated and easy to operate. When you need our assistance, please contact us at 409-204-4898 or click here to schedule an appointment now!
Benefits of Using Role-Based Access Control
When it comes to using Role-Based Access Control, here are the benefits-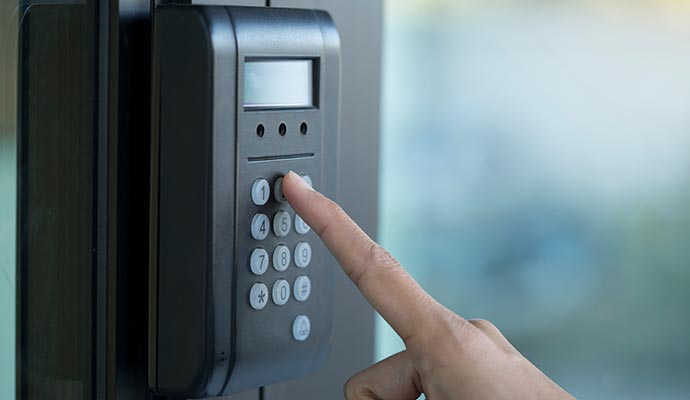 Improved Security: RBAC has the potential to significantly lessen the impact of human vulnerabilities as a result of the elimination of a significant number of access rights that may be abused.
Accessibility in Compliance: Compliance criteria, such as the Health Insurance Portability and Accountability Act (HIPAA), specify who should be permitted access to certain categories of information and how that access should be granted. RBAC is responsible for preventing access by users who are not in compliance.
Save time for Admin: With role-based access management, an administrator is able to quickly and simply adjust access rights for a single user or for a whole group of users at the same time. This not only helps save time but also ensures that workers have instant access to the parts of the network that they need.