Security System Installation for Retail Stores in Beaumont
Your retail store is your means of earning money, you cannot afford to face extra loses like shoplifters stealing goods from your store. Taking necessary steps to prevent shoplifters and such from stealing is what every shop owner must do.
Advanced Systems Alarm Services provide smart security solutions for your retail store here in Beaumont, Tyler, Rye, Palestine and surrounding areas in Texas. We offer high-grade security systems in affiliation with industry-leading companies like Honeywell, Alarm.com, NAPCO, and Digital Watchdog to fortify your retail store.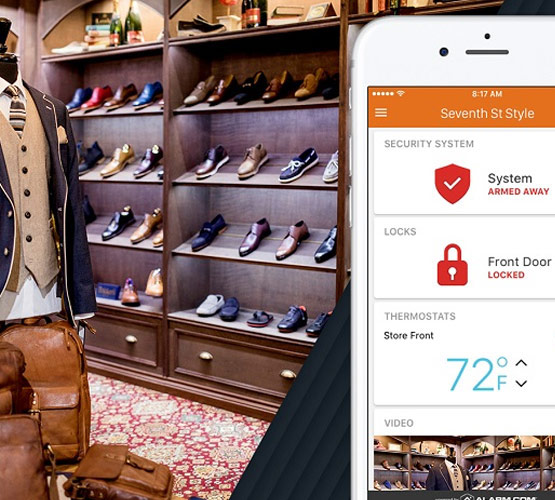 Secure Your Retail Shop With the Most Advanced Security System
Countless people visit your store daily to purchase products, this, however, increases the risk of someone stealing under your nose without you even noticing. Avoid such incidents from happening with our range of high-quality security systems customized for you. We offer Smart CCTV Surveillance Cameras, Access Control Panels, Intercom Systems, and more feature products that are designed to serve your business security requirements.
Indoor & Outdoor Surveillance by Advanced Systems Alarm Services
We offer state-of-the-art wireless CCTV cameras that enable you to inspect all the corners of your store. Our cameras are easy to install with plug-&-play technology, set it anywhere, and operate wirelessly direct from your computer screen or mobile device using the Alarm.com app. Additional Features and Functions:
High-Definition 1080p Resolution
Integrated Motion Sensors
Night Vision
24/7 Video Surveillance
Wide-Angle
Wireless Connectivity
Streaming & Snapping features
5x Zoom in-depth view
Tamper-proof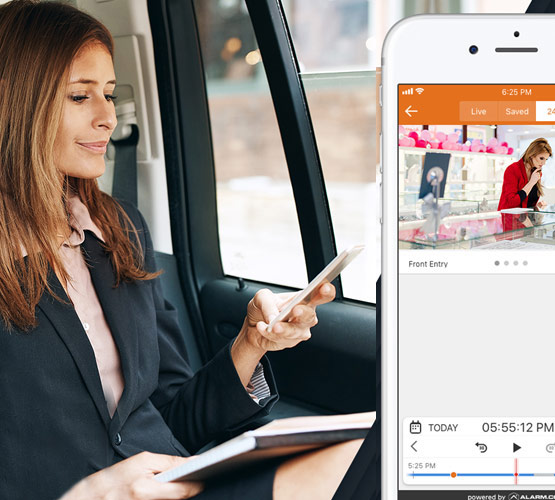 Be In-Charge of Authority
Explore our digital Access Control Panels that can be used to separate staff members from customers. Use this service to give certain people access to certain parts of your shop. Also keep track of your staff members entering and know which part of the shop is being accessed in real-time. Grant access or change authority right from your mobile device using the Alarm.com app, be in charge of it all.
Installation Handled by Professional Technician
Advanced Systems Alarm Services install your security system across your store with great expertise. Our experienced technicians know best to place surveillance cameras on strategic places to cover most of your store. We will also assist you in operating the security system once it has been installed. We will personally introduce you to all the functions and features you can avail using the Alarm.com app.
Fire Alarm Monitoring
Prepare your shop to face any emergency fire spread with our advanced fire alarm services. We offer responsive fire/heat and smoke detectors engineered with the latest technology to immediately detect a fire within your store. The systems blare sirens upon detecting threats and initiate fire suppression mechanisms to contain the fire before causing critical damage to your property.
Count on Advanced Systems for Specialized Security System Products in Texas
Advanced Systems Alarm Services is an authorized Alarm.com dealer with legal rights in Texas. We provide authentic security systems that are top-notch in quality-wise. Our quality service is available in Port Arthur, Jacksonville, Silsbee, Nederland, and more cities inside the Texas area. Secure your retail store today with our range of security products and establish anti-theft measurements. Call 409-204-4898 or contact us online for a free consultation about your retail store security needs.