School Security Systems in the Beaumont & Tyler Areas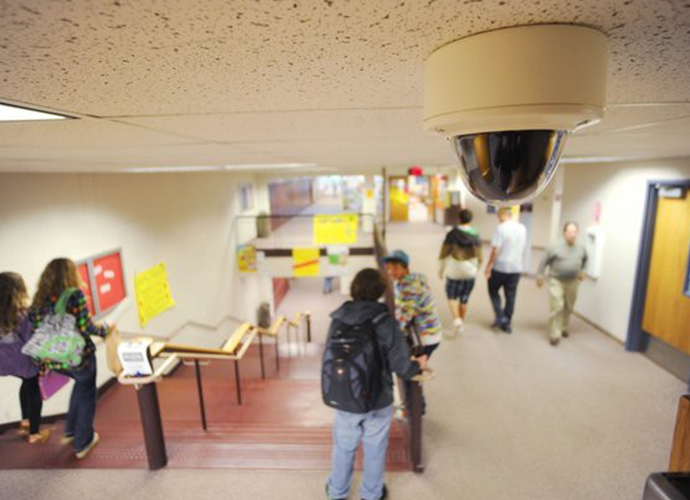 In addition to the standard security system services we offer, our systems can also include systems essential to all K-12 school systems as well as higher education facilities as well. Advanced Systems Alarm Services is an authorized dealer for BOGEN Engineered Sound, which includes:
School & Facilities Intercom and Communications Systems
Clock & Bell Systems
Public Address (PA) Systems
Regardless of building or campus size or how large your campuses may be, Advanced Systems can support the needs for Sound, Fire Alarm System, Access Control/ Photo ID's combination systems for students and faculty, Camera (digital & IP), and Security Systems. We serve customers in Beaumont, Tyler, Port Arthur, and throughout our service area in Texas.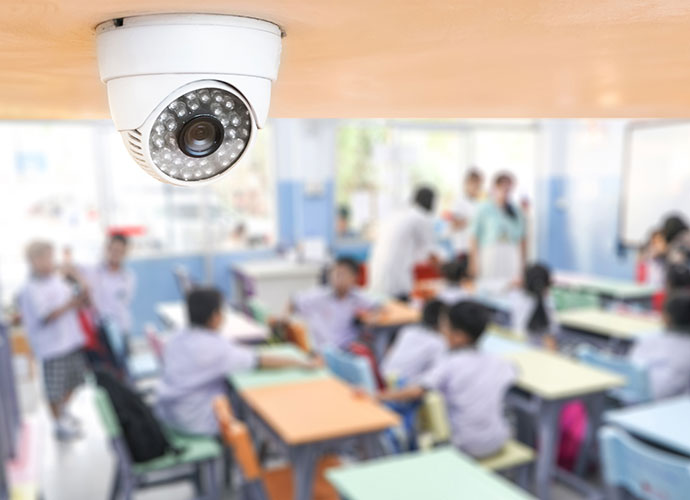 School Monitoring Services in Tyler, Beaumont & East Texas
School safety is at the forefront of everyone's mind when it comes to the safety of the students and staff at your campus. We can design and install a full-service security system to meet the needs of your campus.
Video & Access Control Monitoring
24/7 System Monitoring for System Services
Critical Condition Monitoring
System Signal Monitoring
Voltage and Level Control Monitoring
System Supervisory Monitoring
Remote Video Surveillance
End-User Cellular System Monitoring - Primary or Back Up
Allow us to help you design a system that will help ease the safety concerns of staff, parents, and students.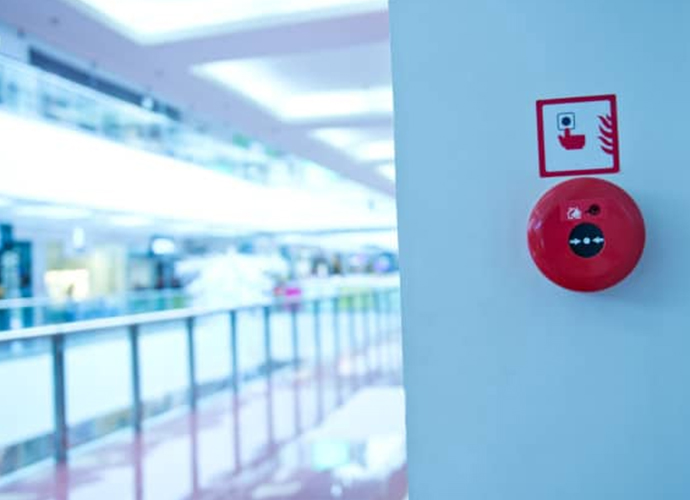 Fire Alarm and Monitoring Services
We can help your school stay in compliance with local and state laws on fire detection systems. Whether you need routine fire/carbon monoxide detection systems or more complex systems for specialized classrooms like chemistry labs, we can install a system to fit your needs.
In addition to the BOGEN System, Advanced Systems Alarm Systems also is an authorized dealer for NOTIFIER Engineered Fire Systems.
Contact Advanced Systems Alarm Services for Your School Needs
The need for school safety is at the top of every administrator, teacher, parent, and student's mind. Let us help you design a system to monitor and keep those in the school safe and secure. We serve customers in Whitehouse, Port Neches, Nederland, and dozens of other cities within Texas.