Bullet Camera Installation Service in Beaumont & Tyler
Do you want to install a new security camera system to protect your home? Do you want to check your entire house at a glance with your smartphone and prevent crimes?
If your answer is affirmative, then you have come to the right place for the perfect surveillance camera. Advanced Systems Alarm Services offers Bullet camera installation services for residents in Huntsville, Alto, Dallas, Allen, and other cities that we serve. Call us today at 409-204-4898 or click here to get the best Bullet camera installation service.
The Bullet CCTV camera has a very prominent and iconic design. They are barrel-shaped and can observe long distances. Since bullet cameras are most often installed outdoors, their housings are usually water and dust-resistant. Installing a Bullet camera is a wise decision for homeowners. Not only do they record high-quality images, but they also warn passers-by that your facility is being monitored. For this reason, they traditionally provide the best video surveillance for outdoor use.
Advantages of Installing A Bullet Camera at Your Residence
There are many different CCTV cameras on the market, and many solutions suit every industry. Choosing the right CCTV camera for your business can be a daunting task with such a wide range. However, there are some advantages of Bullet camera which will make you choose it: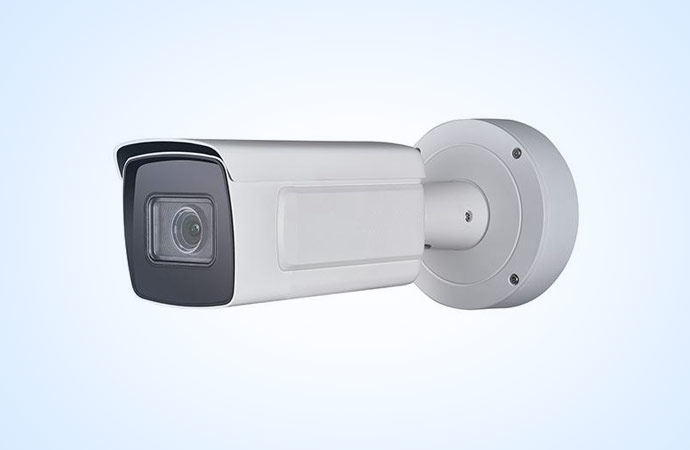 Detectable Presence
Bullet security cameras are much easier to find than other surveillance cameras due to the sizeable protruding housing. It may make the distinction easier, but this added presence makes the bullet camera very effective in stopping criminal activity such as vandalism and theft.
License Plate Recognition
Bullet cameras are the ideal solution for license plate recognition (LPR). LPR requires dedicated software to capture more prominent lens form factors to detect license plates. However, the built-in IR illuminator of bullet cameras and protective cover from interference lighting make the recognition function of license plates effective.
Easy to Install
Bullet cameras are easier to install than other surveillance cameras because they have a mounting handle on the camera body. Bullet cameras can be quickly mounted on the wall, ceiling, or bracket of the bullet camera without removing the cover. Bullet cameras also often have a flexible placement that allows the installer to quickly and easily position the camera and reposition it as needed.
Types of Security Camera We Install
Need to Install Bullet Camera? Advance Systems Alarm Services in Here for You!
We are a locally owned & operated company and we take pride in our work. Our expert technicians will go beyond the basics to meet your needs. Call us today at 409-204-4898 to get Bullet Camera installation service. You can also contact us online to schedule an appointment with us.