Dome Camera Installation Service in Beaumont & Tyler
Preventing intrusion is much less painful than dealing with the consequences. In addition, an effective CCTV security system can be an excellent barrier for criminals invading your residence. Installing a dome camera can be a great option to choose if you are looking for a cost-effective CCTV camera that will increase your security at home.
The name of the dome-shaped security camera comes from the dome-shaped housing in which the camera is placed. They are relatively hidden surveillance cameras, but this does not prevent them from stopping criminals. The dome-shaped casing makes it very difficult for people to see the direction the camera is facing. Moreover, It creates risk for potential thieves and criminals nearing all orders.
Fortunately, Advanced Systems Alarms Services provide dome camera installation service in Dallas, Huntsville, Alto, Allen, and other cities throughout Texas. So, if you are in our service area, do not hesitate to call us at 409-204-4898 to get the best dome camera installation service for your home.
Why Should You Choose Dome Camera?
There are some certain reasons that can create interest in choosing a dome camera: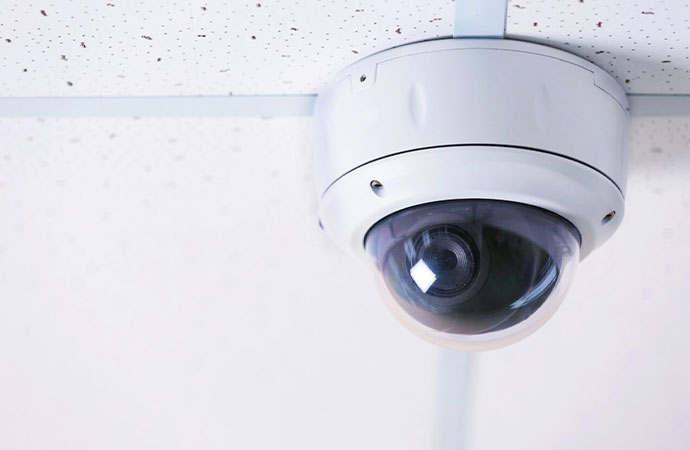 High Resolution- The resolution may vary depending on the brand and model of the dome camera. Many of the latest video security solutions offer dome cameras with 3MP (2048 x 1536 pixels) sensors, offering up to 50% more detailed recording than 1080p and a variety of 2 to 6-megapixel options.
Weatherproof- Many outdoor dome cameras are weatherproof and waterproof, allowing you to continue monitoring regardless of weather conditions. Many security dome cameras have an external dome with a built-in temperature gauge and heater to enable the camera to operate at extreme temperatures.
Vandal Resistant- If you install the camera in a location that is prone to tampering and vandalism, we recommend that you choose a dome camera that is resistant to vandalism. Once installed, these CCTV cameras are sealed and require special tools to disassemble, making them difficult to tamper with.
Monitor at wide angles- A dome camera with a varifocal lens provides a variable focal length. It gives the versatility to adjust the lens to the desired distance. The shape of the dome housing allows the lens to move flexibly, allowing for more excellent angle monitoring.
Night Vision- Many dome CCTV cameras are equipped with infrared (IR) illuminators and a progressive CMOS sensor. This combination enables unmatched low-light camera performance, both indoors and outdoors, over a range of up to 30 meters or more.
Contact Advanced Systems Alarms Services for Your Camera Installation
When it comes to ensuring the safety of your home, you should not compromise about anything, let alone installing a security camera. Here we offer installation services for:
Call us today at 409-204-4898 or click here to install a dome camera or know more about our services.