IP Camera Installation Service in Beaumont & Tyler, Texas
Nowadays, it is not surprising to see CCTV cameras situated in every corner of the houses in residential areas or suburbs. It is because CCTV cameras are easy to set up and the most budget-friendly security system. Therefore, almost every homeowner uses it to protect their residence from possible threats. There are so many options for CCTV cameras in the market. If you are looking for one for your home, you can consider choosing an IP camera.
An Internet Protocol (IP) camera is a digital security camera that receives and transmits video content over an IP network. It permits owners to see their home at practically any time, from virtually anywhere. Installing IP surveillance cameras in your own home is a clever move for plenty of reasons. So if you are living in Beaumont & Tyler, Texas, you do not even have to worry about installing the IP camera system. Advanced Systems Alarm Services is there for you.
We are also available in Huntsville, Ace, Alto, Allen, and other significant areas that we serve. Call us today at 409-204-4898 to install IP Camera at your residence.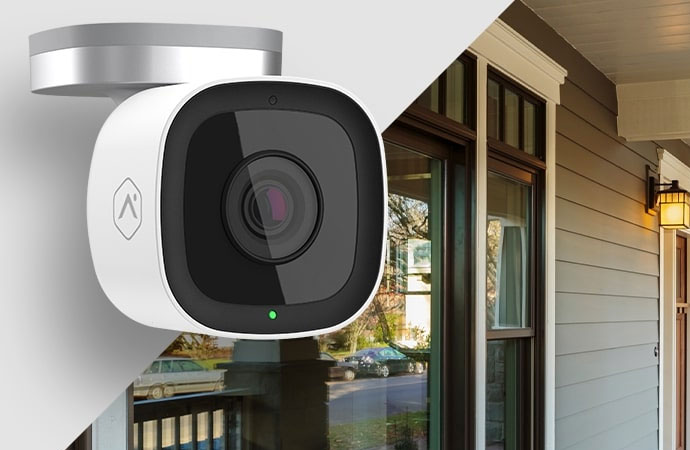 Why Should You Install an IP camera at Your Home?
When it is about security concerns, many of us might think that any security camera can do the job. But some particular reasons make you choose an IP camera:
One of the benefits of IP cameras is that a twisted-pair Ethernet cable can power them, so there are no electrical wiring issues.
Wireless IP camera networking can be an efficient solution in areas where cabling is too complicated or expensive. You can use IP cameras where cabling is impractical.
IP cameras offer more video site areas such as a broad or narrow field of view and better zoom capabilities. In addition, since it transmits a digital signal, the video details are greatly improved, making it ideal for face recognition and license plate recognition.
Install IP Camera with Advanced Systems Alarm Services
Overall, IP cameras offer higher video quality than traditional cameras. At Advanced Systems Alarm Services, our technicians are experts in providing installation services, including:
Do not hesitate to call us at 409-204-4898 or contact us online to get IP camera installation service.