Outdoor Camera Installation in Beaumont & Tyler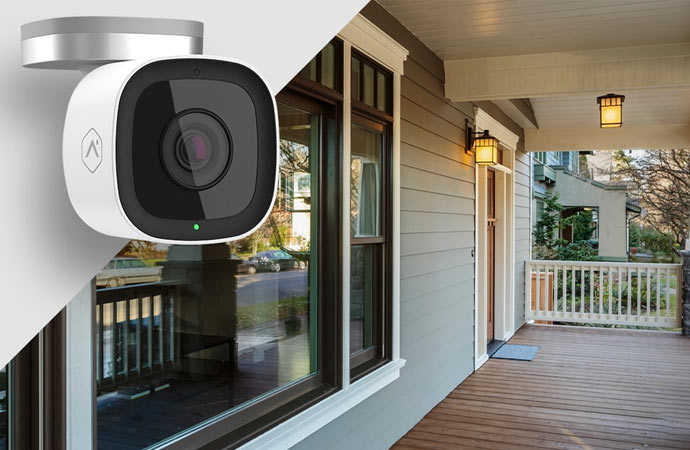 Thieves and porch thieves have always been a homeowner's worst nightmare. But now you can protect your home from both threats and more with high-tech outdoor security cameras from Advanced Systems Alarm Services. Depending on the model you choose, our outdoor cameras can come with a 113-degree viewing angle, perfect for focusing on your lawn as well as your porch. Your home will be safe from unwanted attention and possible burglary threats. Additionally, your house will be secure during the nighttime as well with our state-of-the-art IR Night Vision technology. Our security professionals can also help you stop package thieves.
Advanced Systems Alarm Services is an authorized dealer of Alarm.com security products that can greatly increase the security of your residence. You will gain the access to monitor your home 24/7 from whenever you like through the Alarm.com App. Upgrading your security is easy and straightforward when you work with Advanced Systems Alarm Services (ASAS). For efficient and reliable outdoor CCTV installation call us TODAY at 409-204-4898 or contact us online.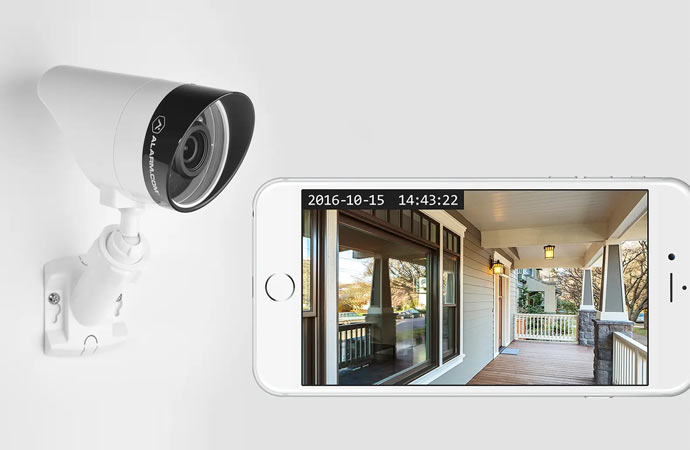 Upto 1080p HD Resolution Footage
Our range of high-performance CCTV cameras can provide resolutions of upto 1080p. High Definition 720p & 1080p variants of patented security cameras will give you an exceptional surveying experience. Catch everything that is happening outside and around your house all at the convenience of looking at your phone's screen.
Alarm.com's smart security technology allows you to view live footage, record, and capture pictures all from a user-friendly mobile app. Homeowners living in Addison, Anna, Dallas, Nederland, Beaumont, and nearby areas in Texas can equip their homes with our highly-developed CCTV Cameras for superior security.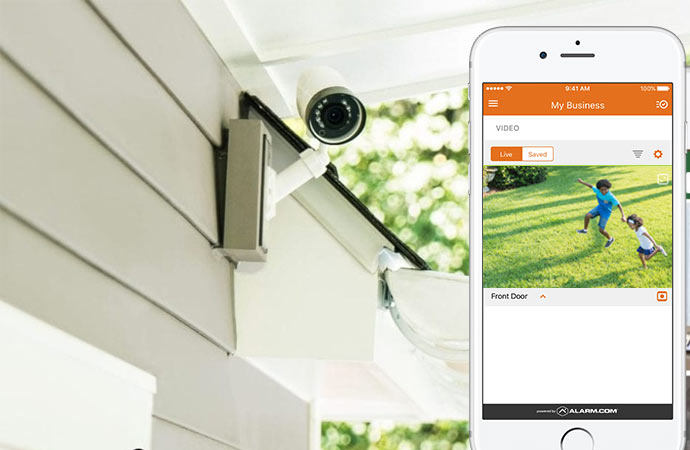 Additional Features of Our Outdoor CCTV Cameras
HD 1080p Video
Wireless Connectivity
IR Night Vision
113-Degree Viewing Angle
Maximum Resolution of 1920×1080
2.8mm F1.85 Lens
10 Simultaneous Viewers
Video Motion Detection for 3 Windows, With Adjustable Sensitivity
Contact Advanced Systems Alarm Services to Strengthen Your Home Security With Outdoor Cameras
Advanced Systems Alarm Services' outdoor security cameras are highly engineered to meet the needs of your security concerns. Equipped with IR Night Vision, Wireless Connectivity, and HD Streaming Capabilities, our outdoor cameras can exceptionally fortify your home security. Furthermore, motion detection pops up a notification on your phone whenever it detects something unusual moving. You can decide to see who it is, capture the person's picture, and even record with the same Alarm.com app.
We are offering our exclusive outdoor cameras across Tyler, Newark, China, Baytown, and more. Give us a call at 409-204-4898 to obtain professional security for your home in Texas.