PoE Camera Installation in Beaumont & Tyler, TX
Not so long ago, installing a CCTV camera in a home was considered an expensive and bold step. However, thanks to modern technological advancements, the price of surveillance cameras has become available at a very reasonable price. As a matter, it will be an odd decision not to install one in your house. There are different sorts of cameras available in the right market nowadays. It is tough to choose which one is the best for you.
So If you are uptight about your budget and the available security cameras, a PoE camera is the best option for you. A PoE camera comes with significant benefits. This camera is flawless in terms of video quality, recording capabilities, and, above all, affordability. That is why Advanced Systems Alarm Services provides a PoE camera installation service.
Advanced Systems Alarm Services is a locally owned & operated company are provides CCTV camera installation services, including Floodlight Camera, Doorbell Camera/Video Doorbells, IP Camera, Analog Camera, and PoE Camera.
Call us today at 409-204-4898 to get our assistance for your home security service.
Benefits of Installing a PoE Camera in Your House
Power-over-Ethernet cameras (PoE) are similar to traditional surveillance cameras. The name implies a wired system that requires cables for power, video transmission, and internet connectivity. Some advantages are using this camera: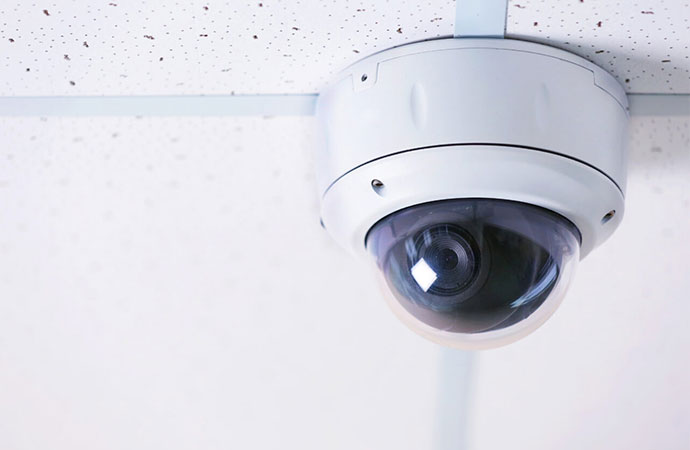 Time & Budget-Friendly: PoE camera erases the need to install AC power plugs on network devices such as routers. Even if you need to connect multiple IP security cameras, you only need one power supply, which requires less wiring. It means that PoE CCTV installation is more accessible, much faster, and cheaper.
Fast Data Speed: One of the main reasons PoE technology is firmly rooted in network connections is the rapid increase in data rates. Higher data rates are increasing due to demand for higher upload and download speeds and reliable connections. PoE provides speeds of up to 1 Gbps using Cat5 and Cat6 Ethernet cables, ideal for most PoE cameras.
Flexibility: Because a separate AC outlet is not required, You can flexibly place PoE cameras in an optimal location without being tied to a powered area. Optimal placement of surveillance cameras improves the efficiency and performance of your surveillance network infrastructure. You can install cameras easily on high walls, ceilings, or even outdoors.
Rely on Us for PoE Camera Installation Service at Your Residence
Residents throughout Alto, Huntsville, Ace, Allen, and other significant areas in our service area can rely on us for installing a PoE camera at their residence. Our professional security experts are ready to give you flawless service. Call us today at 409-204-4898 or contact us online to schedule an early appointment with us.