PTZ Camera Installation Service in Beaumont & Tyler, Texas
Not all homes are built equally, but all property deserves protection. Security cameras are an excellent tool for creating a sense of security as they always give your property extra eyes. Several security cameras are available in the market nowadays. But suppose you are looking for a camera that can cover a larger house area even when the camera is not controlled remotely. In that case, you can choose the PTZ camera. Fortunately, at Advance Systems Alarm Services, we offer PTZ camera installation service in Huntsville, Alto, Dallas, Allen, and other cities throughout our service area.
Call us today at 409-204-4898 or contact us online for PTZ camera installation service at your residence.
The PTZ camera gives security teams complete control over recording. The camera lens can be rotated left and right, tilted up and down, zoomed in and out. You can do it with the push of a button. Great for when you are away from home but need to monitor your live video feed onsite.
PTZ Camera Features
You may ask why you should choose a PTZ camera when many cameras are floating on the market for sale. Well, some features will bring your interest in the PTZ camera: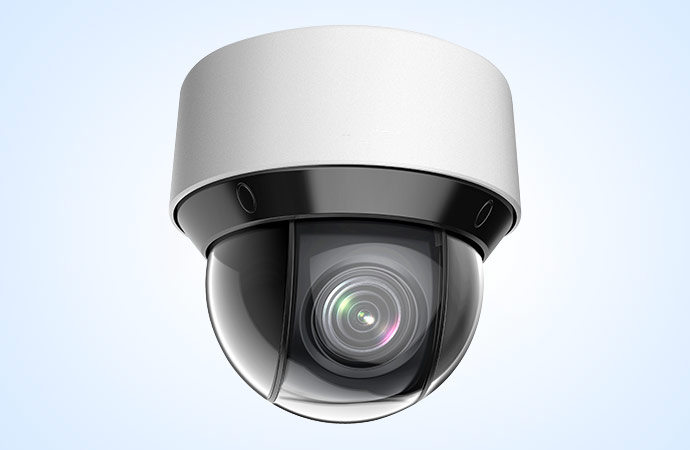 Auto Tracking Motion
Auto-tracking is a feature that allows the PTZ camera to adjust its field of view to track moving objects automatically. Using this feature is usually best suited for quiet areas with minimal movement.
Remote Camera Control
It is possible to adjust Traditional PTZ cameras manually and remotely to track dubious activity. It allows the user to change the camera's field of view without going to the scene.
Zoom feature
Most of the PTZ cameras support an optical zoom used to view and capture distant objects like license plates and faces. Optical zoom (e.g., 20x, 30x, 40x) is the value obtained by dividing the maximum focal length by the minimum focal distance. The larger the matter, the larger the zoom.
Large Area Coverage
PTZ cameras are used to monitor large areas and are recommended for use with fixed cameras to avoid coverage gaps. The camera can move between zero pan/tilt and full 360-degree pan / 180-degree tilt, depending on the model.
Advance Systems Alarm Services is A Company You Can Trust for Home Security Solutions
Your home should be the safest place on earth for you. We understand this, and that is why we offer security camera installation, including Bullet Camera, Dome Camera, Box Camera, Turret Camera, and PTZ Camera for home security. You can expect nothing but flawless security camera installation service from us. Call us today 409-204-4898 or contact us online to get our service or schedule an early appointment with us for consultation.