Turret Camera Installation Service Beaumont and Tyler
When deciding to install a professional CCTV, there are many things that you need to consider. Various kinds of cameras are currently available, such as Dome, Turret, and Bullet cameras. Each type of camera has its strengths and weaknesses. You only need one of them to install at your residence.
If you are looking for a security camera with the best value for money, you can consider choosing a Turret camera for your residence. At Advance Systems Alarm Services, we offer installation service for a wide range of home security cameras, including Bullet Camera, Dome Camera, Box Camera, PTZ Camera, and Turret Camera. Call us at 409-204-4898 or click here for the Turret Camera installation service.
Lucrative Features of Turret Camera
Security cameras are a great way to protect your property, but no one camera is suitable for every application. However, there are some lucrative features of the turret camera that make it stands from other security cameras: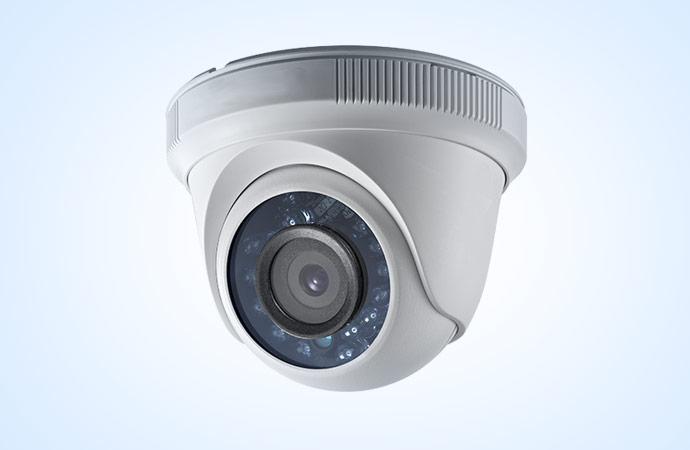 Recording System- The most fruitful feature of the turret camera is that it can be pointed anywhere via a recording system or the internet. This makes it very suitable for tracking the movements of people. With the combination of moving the platform and turret head, you can view a wide range of space.
One or Two-Way Audio- Turret cameras are often used to hear what is happening. For this reason, many of them have at least one-way audio. You can listen to what is happening at the camera position. Many cameras have changed this by adding bidirectional audio capabilities. It allows you to talk to anyone and anything. This camera is especially suitable for the entry point.
Night Vision- Almost all turret surveillance cameras have night-vision capability. The most common are IR night vision or EXIR night vision. EXIR is a new technology that enables much higher quality. High-end turret security cameras also come with thermal images, a night-vision device that uses thermal energy to map objects.
Choose Advance Systems Alarm Services to Install Your Camera
We aim to help you secure your home by installing a security camera. Throughout our service area, residents of Dallas, Allen, Huntsville, Alto, and other cities can rely on us to install any security camera for their homes. Call us today at 409-204-4898 or contact us online for further details.