SkyBell Doorbell Authorized Dealer in Tyler & Beaumont, TX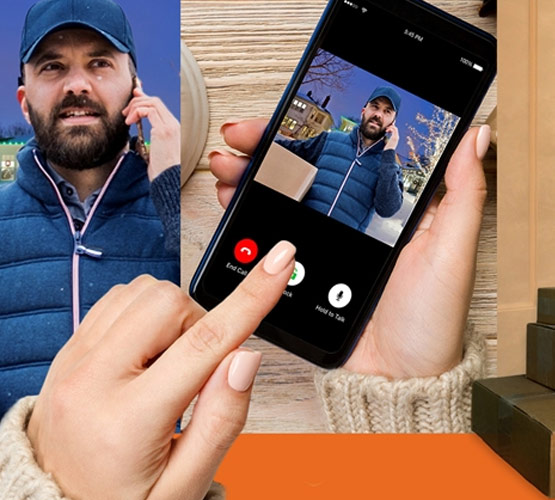 Have you imagined how it would be to greet a guest at your front door through an app your smartphone and speak to the individual on your doorstep? That is now possible by installing a SkyBell Doorbell provided by Advanced Systems Alarm Services as part of your into your automated home security system.
ASAS is proud to be an authorized dealer of SkyBell Doorbell, a revolutionary security device that protects homeowners and their property in Beaumont, Tyler, Flint, Frankston, Hardin, and other cities within our service area in Texas.
SkyBell is a smart video doorbell that allows you to see, hear, and speak to the visitor at your door whether you're at home, at work, or on the go. It allows you to always know who's at your door with the SkyBell HD Wi-Fi Video Doorbell. We offer affordable prices and our HD camera offers video in 1080p, as well as full-color night vision that allows you to check who is at your door in all light conditions.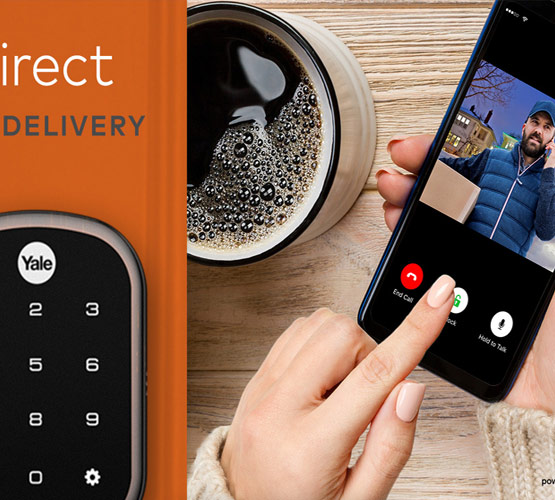 Benefits of SkyBell Doorbell
SkyBell offers premium doorbells at affordable prices.
SkyBell HD Wi-Fi Video Doorbell is weather and rain-proof and has a 1080p HD video with full-color night vision which allows you to see whoever is at the door 24/7 in any weather condition.
Motion sensor gives you instant alerts even if the visitor doesn't press the button
Monitor your front door at any time by starting the video from the app either from mobile, pc, laptop, etc.
Multiple people can receive alerts to answer the door and you can have multiple devices on each account.
Its 2-way audio system allows you to speak to your visitor.
Turn off your home's doorbell chime from the app if you want such as when your baby is sleeping.
Buzzing off burglars when you are on a vacation couldn't have been made easier.
Free cloud recording with no monthly fees means you can record, review, and share videos and photos captured on your doorbell free of cost.
The doorbell comes with THEFT GUARANTEE which means if your SkyBell is stolen, it will be replaced free of charge.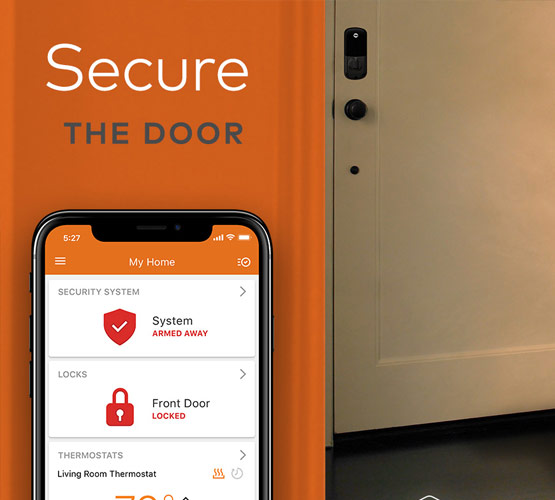 Let Advanced Systems Protect Your Texas Home with a SkyBell Doorbell
At Advanced Systems Alarm Services, our security professionals believe in providing cutting-edge technology to our customers in Port Arthur, Port Neches, Hillister, Nederland, and other cities within our Texas service area to make their homes safer and more secure. That is exactly what you get with a SkyBell Doorbell.
These premium doorbells can be installed at an affordable price, and offer a wide array of enhanced features. The motion sensor provides instant alerts from your front door even if a visitor does not ring the bell. You can even turn off the doorbell chime from an app on your phone if you have a sleeping baby or just don't want to be disturbed.
Advanced Systems Alarm Services is proud to be an authorized dealer of SkyBell Doorbell. For more information about our products and services, give us a call at 409-204-4898 or contact us online for more information.