Stop Package Thieves Services in Golden Triangle Region, Southeast Texas
How many times in your life have you experienced a loss of a delivery package that arrived at your door but not reached you really?
It won't be very wrong to say that you must have thought about numerous ways to stop package thieves and, perhaps, failed mostly. Thankfully, now there's a proper solution to the problem. Advanced Systems Alarm Services provides a smart way to stop package thieves in the Golden Triangle Region of Southeast Texas by installing a smart doorbell in the home automation system.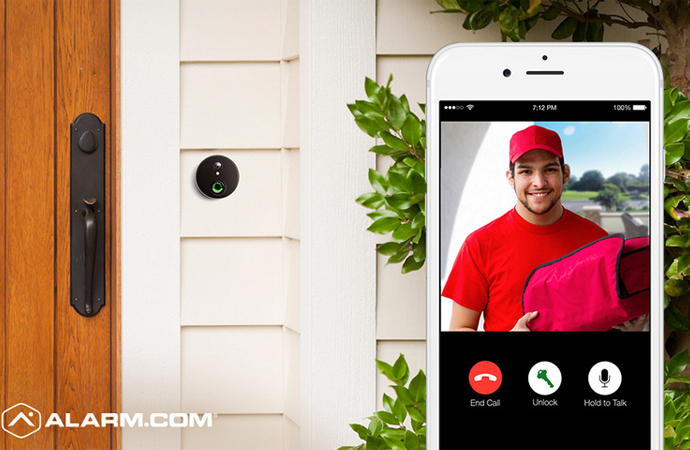 Stop Package Thieves with Smart Doorbell
Using a modern home security system that includes a doorbell camera and smart lock, you can secure any package delivery in seconds, from wherever you are. Here's how you can prevent package theft in three quick steps with a smart doorbell installed in your home automation system:
Step 1: Verify Your Visitor Know when your package arrives as the delivery driver rings your doorbell that has a camera, by triggering an alert on your smartphone. Open your Honeywell or ASAS app for a live video view of the driver, then tap the microphone button to say hello.
Step 2: Direct Your Delivery Once you've spoken to the driver to verify them, ask them to leave the package inside and close the door afterward. Now, unlock your door from the same screen in your app. This action can disarm your security system too.
Step #3: Secure Your Door Once the delivery driver closes your door with your package safely inside, use the app to lock up again. As a final touch, re-arm your security system to ensure that your home is professionally protected for the rest of the day.
Why Choose Advanced Systems Alarm Services?
Advanced Systems Alarm Services specialists can design & deploy an intrusion detection system that detects & deters activities that can harm your business and threaten your employees, 24/7. Our services are available in Chester, Etoile, Hardin, Nome, Pollock, and other places of the Golden Triangle Region of Southeast Texas. Call us today at 409-204-4898 to schedule your appointment.