Live Video Monitoring in Beaumont, Port Arthur, & Tyler
Traditional security systems are reactive. They typically wait for a trigger to sound an alarm and alert the police AFTER criminals are already on your property. This often results in false calls, delayed police response times, and a greater opportunity for criminals to go uncaptured. Therefore, you need an experienced security provider capable of providing live video monitoring services that can stop intruders in their tracks.
Advanced Systems Alarm Services (ASAS) takes a proactive approach with live video monitoring & surveillance in Beaumont, Port Arthur, Nederland, Tyler, Lufkin, and dozens of other Texas cities that we serve. Our highly trained staff monitor key areas of your property on a 24/7 /365 basis to prevent crimes before they happen.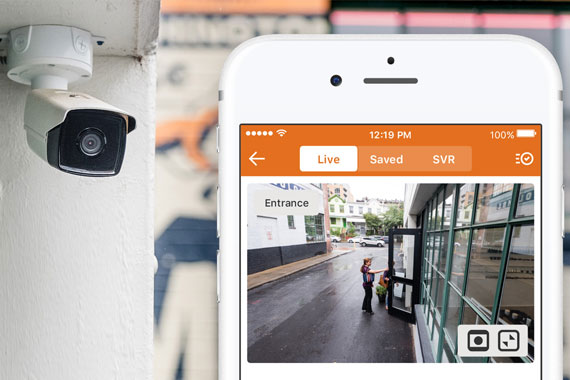 How Does Live Video Monitoring Work?
At Advanced Systems Alarm Services, we don't wait for alarms. We watch for and evaluate suspicious activity in real-time. We have a team of highly trained operators who activate speakers at unwanted trespassers who typically go running off your property since they are unaware they are being watched! We call police with live reports on criminals often BEFORE they break in or do damage.
ASAS has a department that reviews all relevant cameras to provide a concise summary of what happened on camera with related police report data, if available. Our video review department helps save clients' time and money by providing customized reporting to help deliver video evidence and customized reporting.
Let Advanced Systems Alarm Services Provide Your Live Video Monitoring in Beaumont, TX
Advanced Systems Alarm Services has earned itself a very respectful position in the customers' minds since its beginning. Our trained & experienced professionals are dedicated 24/7 to your service in Beaumont, Port Arthur, Coldspring, Lindale, Moscow, and other cities that we serve within the Golden Triangle Region and throughout East Texas. Our expert technicians can install any device you need. Just call us today at 409-204-4898 to schedule your appointment.