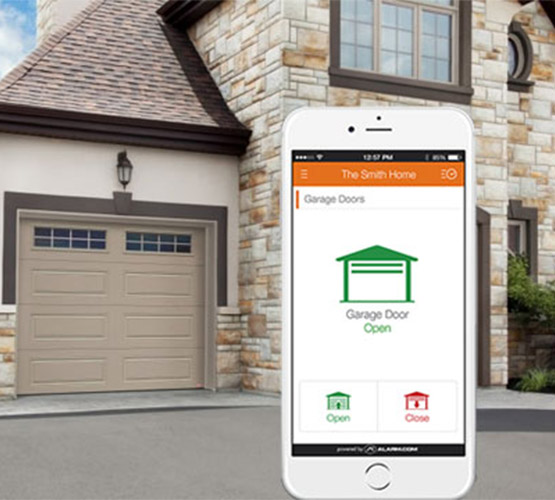 Garage Door Openers in Beaumont & Tyler, TX
Life is simpler, and more enjoyable, with an automated home that includes a Smart Garage Door Opener from Advanced Systems. With the Internet Gateway Smart Door Garage Opener added to your smartphone, you can now control the home automation products by Alarm.com. That includes your garage door openers, gate operators, and smart lighting.
It is very easy to add this exceptional piece of smart home equipment to most existing garage door systems. Now, you can have an increased amount of control over your home and garage even when you are not at your home in Evadale, Sour Lake, Groveton, Village Mills, Wallisville, and cities within our Texas service area. For years, we have been creating satisfied customers in Beaumont, Tyler, Port Arthur, Whitehouse, and Nederland.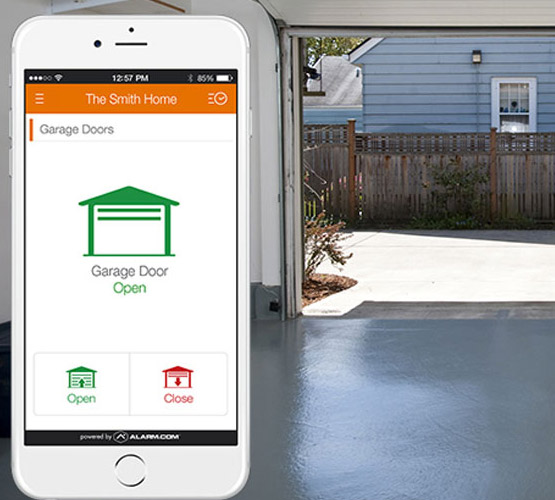 Better Home Automation with Siri in Beaumont & Port Arthur, TX
Add smartphone control to your Alarm.com enabled garage door.
Check the status or control your garage door, gates and lights from anywhere!
Receive real-time alerts and create schedules.
Know when family members or friends come and go.
Invite up to three people to control your smart garage door openers and lights from their own Advanced Systems Alarms Services app and login info.
Open remotely for a friend, dog walker or repairman.
Never wonder again if the garage door was left open.
Works with Apple HomeKit.
Secure Your Home in the Golden Triangle or East Texas with a Smart Garage Door Opener
The need for safety is essential to all homeowners, and that includes your garage door opener. Making it an automated smart device gives you more flexibility and better peace of mind at your home in Beaumont, Tyler, Port Arthur, Port Neches, Nederland, and throughout our service area in Texas. When you need our services, call us at 409-204-4898 or contact us online to set up an appointment or get a free estimate.