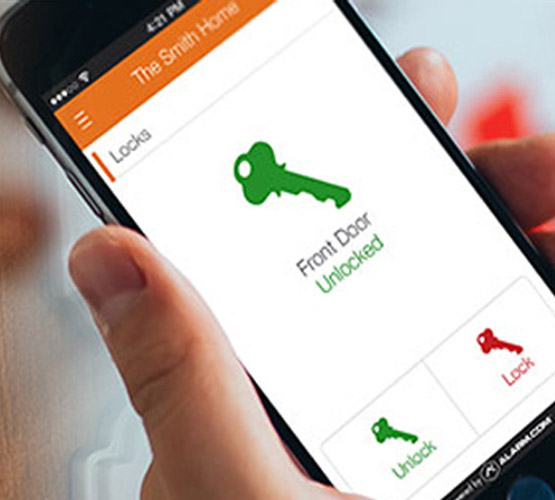 Smart Locks Installation in Beaumont & Tyler, Texas
There's hardly a person who can confidently say he or she has never forgotten keys. Can you?
With the smart home automation services provided by Advanced Systems Alarms Services (ASAS), it's time to make this issue irrelevant. At ASAS, we automate your home with a key free Alarm.com patented Z-wave deadbolt lock to simplify your life. It allows you to lock and unlock your door by entering a unique 4-8 digit pin code on its backlit buttoned keypad or through your Z-wave smart home or Advanced Systems Alarms Services app.
For years, we have been creating satisfied customers in Beaumont, Tyler, Port Arthur, Whitehouse, and dozens of other cities within our service area in Texas. We also serve customers in Lufkin, Palestine, Port Neches, and Nederland.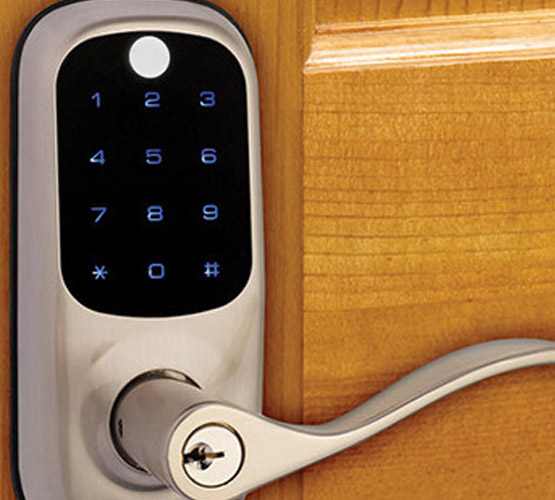 Smart Locks for Home in Beaumont & Tyler, TX
Now you can assign unique entry codes to neighbors or family members and monitor their actions too- simply on your smart mobile devices, at a convenient location. Finally, it's time to say goodbye to those last-minute searching for your keys!
Learn about Z-wave and its Usefulness
Z-wave is a new trend for safer and smarter security locks. These are highly advanced smart locks that provide you with peace of mind security allowing you to know who is coming and going from your home. Once the smart-lock is connected to the Alarm.com app, you are now able to remotely access your lock. So, if you didn't lock it, simply lock it with your smartphone.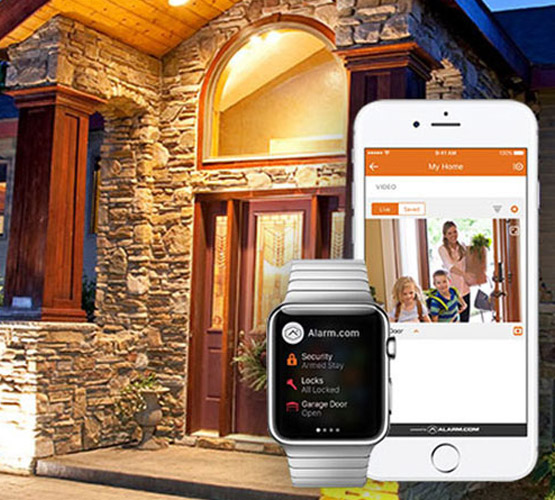 Features of Smart Locks
Store up to 25 unique pin codes to share with friends and family
Push buttons illuminate for convenient night entry
Deadbolt: motorized tapered blot helps align door during locking
Know when family members or friends come and go
View status of locks remotes
Suitable for all standard doors
Suitable for interior business application
Z-wave configured
Three different color finishes
Privacy feature locks out all users for added security
Text and email alerts
Schedule users by date and time
Certified ANSI/BHMA A156.36 Grade 2
Advanced Systems Alarms Services provides its customers with the following devices:
SkyBell is a smart video doorbell that allows you to see, hear, and speak to the visitor at your door whether you're at home, at work, or on the go. It allows you to always know who's at your door with the SkyBell HD Wi-Fi Video Doorbell.
The automation used for these doorbells is highly advanced, with security cameras and smart technology to enhance the safety of your home. Its two-way audio with a noise cancellation system gives you a chance to speak to the person standing on the other side of the door in real-time.
Rely on Advanced Systems for Your Smart Locks & Other Smart Security Devices in Texas
At Advanced Systems Alarm Services, our smart home automation services are available in Chester, Nome, China, Newton, and other communities in the Golden Triangle region and East Texas. Because the need for safety is essential to all business owners and homeowners, we serve customers in Beaumont, Tyler, Port Arthur, Port Neches, Nederland, and throughout our Texas service area. When you need our services, give us a call at 409-204-4898 or contact us online for more information.