Smart Lighting in Beaumont, Port Arthur & Tyler, Texas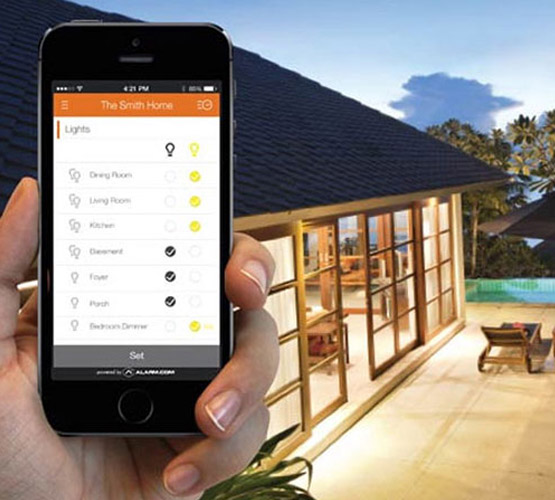 Have you ever calculated the extra portion of your electric bill you had to pay for forgetting to turn off your lights and electronic devices when you left for a weekend getaway? This kind of mistake actually decreases the lifetime of electronic devices.
Thanks to smart home automation services provided by Advanced Systems Alarms Services (ASAS), your lighting systems can be controlled with any mobile device like a smartphone, tablet, or desktop computer from a remote location. The Alarm.com Z-wave Dimmable LED Standard Light Bulb is controllable. This fully-dimmable, instant-on LED screw-in light bulb provides pleasant soft-white illumination equivalent to 750 lumens that are found in a 60-watt incandescent bulb. But ours uses only 9 watts of energy, which allows it to last an estimated 22+ years (based on 3 hrs/day avg. use).
For years, we have been creating satisfied customers in Beaumont, Tyler, Port Arthur, Whitehouse, and dozens of other cities within our service area in Texas. We also serve customers in Lufkin, Palestine, Port Neches, and Nederland.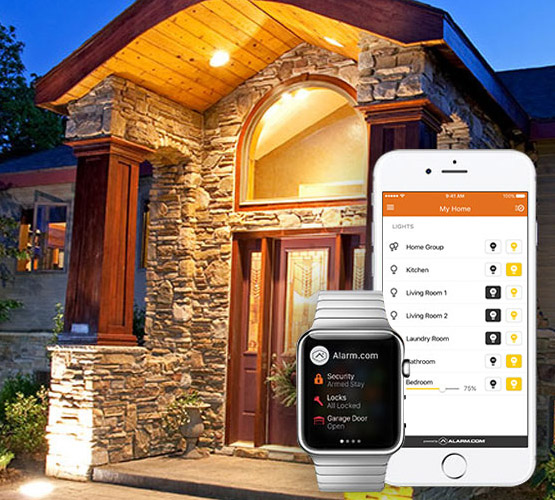 Benefits of Smart Lighting
Z-wave compatible, controllable and fully dimmable
No warm-up delay – instant-on -LED screw-in lightbulb
Pleasant soft-white illumination
Power equivalent to 60 watt light that consumes only uses 9 watts
Adjustable to 100 levels of brightness by turning the bulb on, off or using its dimming feature
Acts as a wireless repeater to extend the Z-Wave mesh network to cover a longer distance
No humming
Easily controllable through the ASAS app
Remotely operated lighting while the homeowner is away
Bulb Lifetime: 25,000 hours
Get the Best Smart Lighting in Beaumont, Port Arthur or Tyler from ASAS
For years, Advanced Systems Alarms Services (ASAS) has provided the best smart lighting options for customers in Apple Springs, Lumberton, Mauriceville, Camden, and other cities in the Golden Triangle & East Texas region. Call us at 409-204-4898 or contact us online to get a free quotation today for installing a smart lighting system at your home in Beaumont, Tyler, Port Arthur, Port Neches, Nederland, and other cities within our service area.