Flood Detection Alarm Services in Beaumont & Tyler, TX
Whenever an excessive level of water is inside or outside your property, it becomes a threat to your appliances and electronics. Floodwater can cause massive damage to your electrical appliances and other belongings if an indoor flood is not detected in time to protect them. To get a flood detection alarm installed at your property in Beaumont, Tyler, Port Arthur, Port Neches, Nederland, and other Texas cities within our service area, contact Texas Alarms today.
We serve dozens of cities in Southeast Texas and East Texas, providing flood detection alarm services, home security systems, business security systems, fire alarms, access control systems, intercom systems, and more. To learn more about our products, services, and technicians, call 409-204-4898 or click here to schedule an installation at your property today.
Benefits of Having a Flood Detection Alarm in Your Home or Office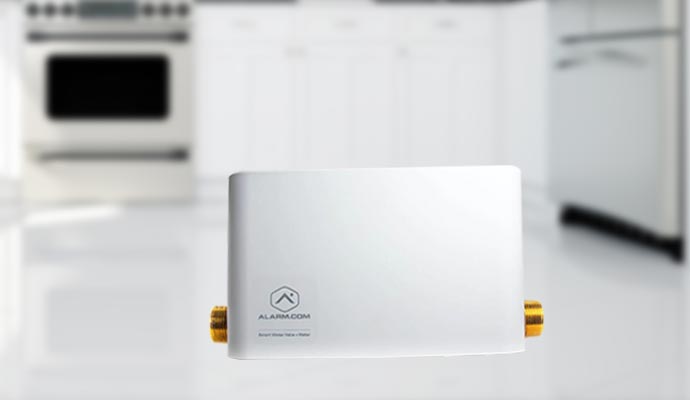 Detects & Notifies You About Flood Risks: Detects the abnormal rise in water inside or outside of your property. No matter what the water source is, the device will notify you as soon as it can.
Reliable Data: Besides providing support for the homeowner, these devices also benefit everyone by providing accurate data.
Creates a Chance for Preventive Action: By letting you know about the dangers at the early stage, flood detection alarms also create space for you to take urgent action.
Prevents Pipe Freezing or Bursting: Whenever the temperature drops dangerously low, pipe freezing and bursting are more likely. These devices warn you whenever the potential exists.
Let Us Install Your Flood Detection Alarm in Whitehouse, Lufkin, & Palestine
The technicians of Texas Alarms have been serving the home automation installation requirements of the residents all throughout our East Texas service area. Our experts understand your needs better than anyone and are always ready to provide the best installation service for your flood detection alarm. Our services are available in Whitehouse, Lufkin, Palestine, Nacogdoches, and other cities we serve. Call us anytime at 409-204-4898 or contact us online to schedule an installation today.