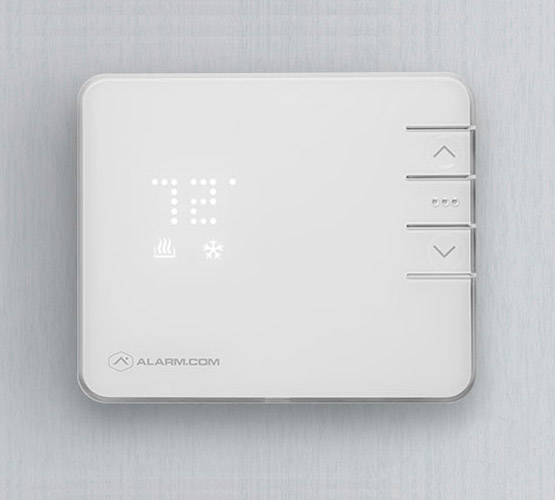 Smart Thermostat Installation in Beaumont & Port Arthur
At Advanced Systems Alarms Services (ASAS), we understand the desire to make your home more energy efficient in Beaumont, Port Arthur, Whitehouse, and dozens of other cities within our service area in Texas. The best way to do that is to install a smart thermostat that is programmable and will customize a uniform climate for different areas without the need for separate HVAC systems.
This is all possible at the touch of an app on your cellphone. By relying on a smart thermostat powered by Alarm.com, temperature sensors placed at strategic locations around your home allow you to create a uniform temperature consistent throughout the property or program a room-by-room temperature reading for each area of your home. It is a great way to make your home more energy-efficient while lowering your monthly utility bills in Tyler, Lufkin, Palestine, or Nederland.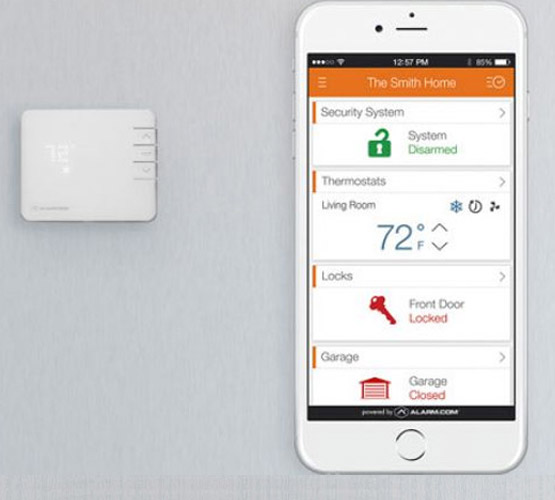 What is a Smart Thermostat?
A smart thermostat is a Wi-Fi enabled device that automatically adjusts heating and cooling temperature settings in your home or office for optimal performance.
Smart thermostats from Advanced Systems Alarms Services are powered by Alarm.com. Our highly skilled & experienced technicians to install the devices at your home in the Golden Triangle area or in East Texas. Once in place, you can begin programming your ideal temperature to save on your utility bills at your home in Port Neches, Port Arthur, or Beaumont.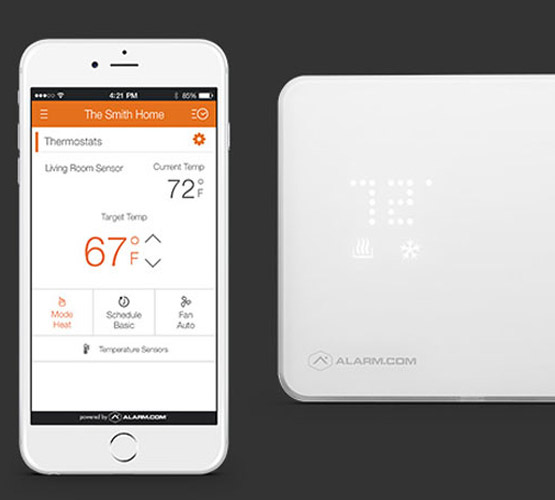 Features of a Smart Thermostat
While system designs may vary, there are some common features available in all types of smart thermostats:
Many smart thermostats learn your temperature preferences and establish a schedule that automatically adjusts to energy-saving temperatures when you are asleep or away.
Geofencing allows your smart thermostat to know when you're on the way to the office and automatically adjusts your office's temperature to your liking.
Wi-Fi enabled thermostats to allow you to control your office's heating and cooling remotely through your smartphone.
Smart thermostats provide equipment use and temperature data you can track and manage.
Periodic software updates ensure your smart thermostat is using the latest algorithms and energy-saving features available.
Get a Smart Thermostat for Your Home in Dayton or Flint from ASAS
Our smart home automation services, including smart thermostat installation services, are available in Dayton, Riverside, Flint, Stowell, and other areas of Texas. Call us at 409-204-4898 or contact us online to get a free quotation today.