Smart Notifications for Business Security in Beaumont & Tyler, TX
Advanced Systems Alarm Services provides enhanced protection for your business's security challenges. Our state-of-the-art business security solutions transform the way businesses approach security. We offer real-time alerts with our "Smart Notification" feature that lets you be in control even when you are not on-site.
Our security solutions such as security cameras, access control, motion sensors, and other intrusion detection systems are interconnected with your mobile device & computer. This ensures you remain informed & updated all the time, regardless of your location. 
Detect unauthorized entry, burglary, theft, keep track of employees, & business assets, and so much more with our security systems. Call us now at 409-204-4898 to empower your business with smart security.
Integration with Security Cameras, & Sensors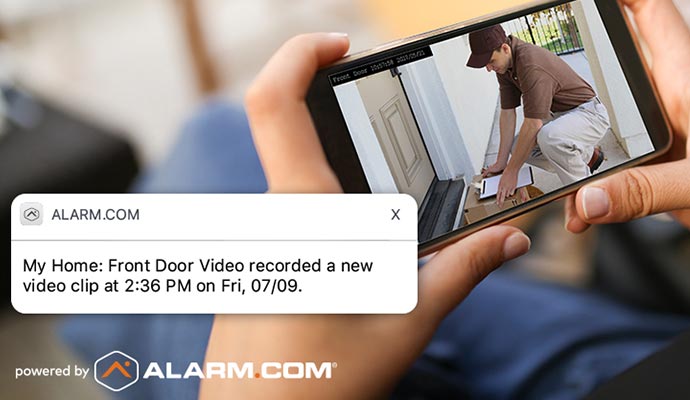 Secure your commercial business with smart security solutions from Advanced Systems Alarm Services that keep you updated in real-time. Our business security cameras are integrated with the smart mobile app too, allowing users to receive instant alerts & live video feeds. You can also integrate motion sensors with the mobile application. This puts you in control no matter where you are.
More features of our smart security solutions & mobile app include:
Real-Time Response
Remote Monitoring
Integration with Security Devices
Customizable Settings
Contact Us for Smart Security Systems For Your Business
Prompt alerts enable businesses to take immediate action, preventing potential theft, vandalism, or unauthorized access. With specialized security systems from Advanced Systems Alarm Services, you get smart notifications whenever something odd happens.
Keep your business safeguarded at all times with smart security systems that provide 24/7 monitoring capabilities. Our commercial security solutions are available in Tyler, Beaumont, Arlington, Lufkin, & other surrounding areas in Texas. Give us a call now at 409-204-4898 or click here to schedule an appointment with our security specialists.