Business Automation Systems in Beaumont, Tyler, & Lufkin
Modern technology has enabled us to manage many parts of our life to maintain our busy lifestyle as efficiently as possible. Automation of various processes in the many activities of both our personal & professional lives is nothing new. This touch of automation is equally important to make the security systems work better, especially in our commercial properties.
But as automation tools gain popularity with business professionals, the impact is nothing less in the case of business security. Advanced Systems Alarm Services is the most reliable company for providing business automation systems in Beaumont, Port Arthur, Lufkin, and throughout our service area in Texas. Our products are patented by industry leaders such as Honeywell and Alarm.com. We also service customers in Tyler, Whitehouse, and throughout East Texas.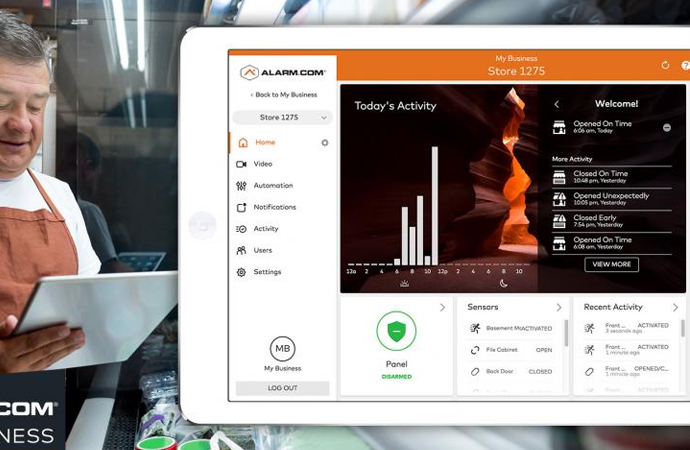 What are Business Automation Systems?
Automation is the customized function that you can create to give you greater control over the safety and security of your business.
Business Automation or business process automation is very common in our life. Workforces are seeking to embrace more digitized tools, processes, and practices in hopes to improve operations and help their employees become as productive and efficient as possible. Whether it be in the form of document sharing platforms, instant messaging apps, or self-driving cars, there's one thing for sure: automation will play a critical role in this transition.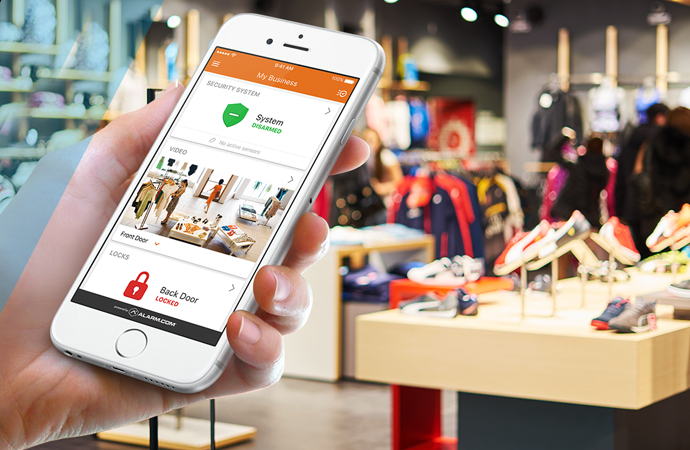 Risks & Benefits of Business Automation
Before automating different security tasks, businesses should carefully consider the risks and benefits. Also, it's always wise to be aware of the hackers & never ignore the updates offered by the systems.
Risks
Automating the wrong task: Let's say you're worried about password security at your business, so you automate your system to force all users to change their password once a month. This is actually a bad move. The better course of action would be to automate a two-step verification system that would require users to enter a secondary code that would be sent to a personal device after their initial log-in attempt./li>
Unidentified weaknesses and lack of monitoring: Without a breach detection system in place, a business could have an unknown security compromise infecting their system for months without realizing it.
Set it and forget it mentality: Automated systems require less oversight which can in turn lead to complacency. Businesses construct a system that seems foolproof, then forget to stay abreast of shifting security threats. Pretty soon, they're finding that their system has been outsmarted by a new form of cyberattack and their security hasn't evolved to keep up.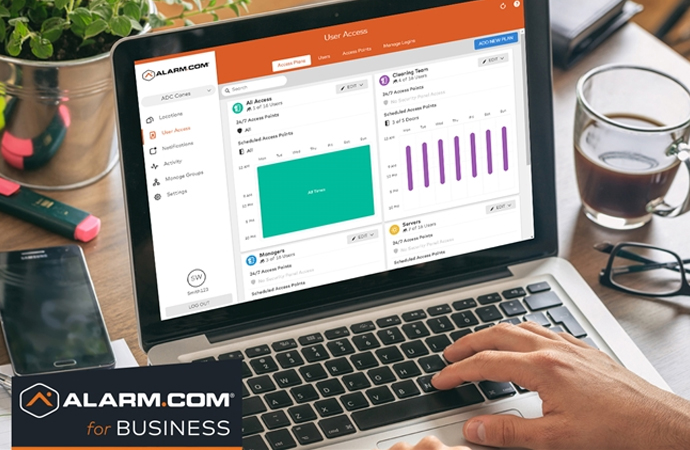 Benefits
Reduction of routine tasks: The most face-value benefit to automation is that it handles repetitive tasks that suck up time employees could be investing elsewhere. This means fewer trade-offs between IT security and other projects, such as a hardware upgrade.
Lower chance of human error: Automation can take the burden of following best practices off the shoulders of under-qualified workers, while simultaneously saving businesses from having to train their workforce to accomplish extra tasks.
Automated security systems scale easily: When your systems are in the hands of your employees, those systems must be scaled every time your business grows. An automated system doesn't have these issues because it scales instantly with each new user.
Greater predictability: Automated security is only as smart as the people who design the system, but when combined with the appropriate monitoring and maintenance, it can be an invaluable support to your security team.
Business Automation Systems by ASAS
Automate Your Opening and Closing Process: Create automation that lock or unlock doors, arm or disarm your system and even adjust your smart thermostat to save energy and maintain comfort.
Schedule When Your Lights Turn On and Off: Set up automation to turn your lights on and off at set or random times to make your business look occupied. Plus, a well-lit location helps deter break-ins.
Smart Security: Control your security and business automation systems from virtually anywhere, right from your mobile devices.
Let Us Automate Your Business in Burkeville, Dayton, Port Arthur, & Beaumont
Advanced Systems Alarm Services has been achieving customers' trust & respect with flying colors since the starting of operation. Our trained & experienced professionals are dedicated 24/7 at your service in Burkeville, Cushing, Dayton, Hillister, Montalba, and other places of the Golden Triangle Region of Southeast Texas. Call us today at 409-204-4898 to schedule your appointment.