Security Systems for Municipalities & Government Offices in Beaumont, Port Arthur and Tyler, TX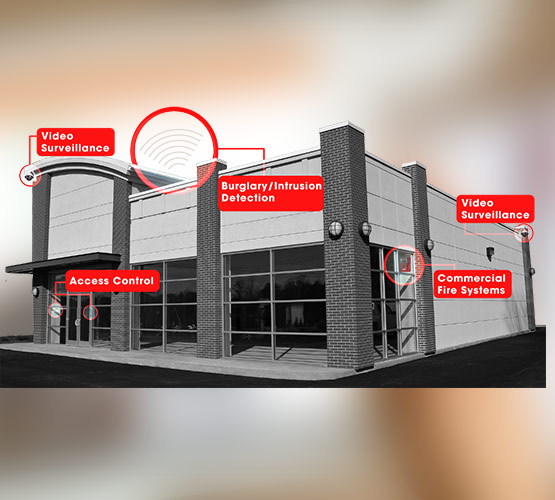 Advanced Systems Alarm Services is a great security system services provider for government offices. As a provider of authentic high-quality products, our goal is to protect properties from any sort of threat including intrusion, theft, and also fire disasters. We are committed to helping you achieve peace of mind by securing your building with our intelligent security system.
In affiliation with industry-leading security companies like NAPCO, Honeywell, and Alarm.com, we provide quality products and devices that are manufactured using top-grade materials. As a result, our products are very durable as well as resistant to water and rough weather conditions. We acquire great expertise in serving customized security systems according to what your building would suit most. Whether it is detecting intruders, CCTV surveillance systems, fire alarms, or access control, we can deliver a complete security system based on your needs in Beaumont, Tyler, and other cities within our service area in Texas.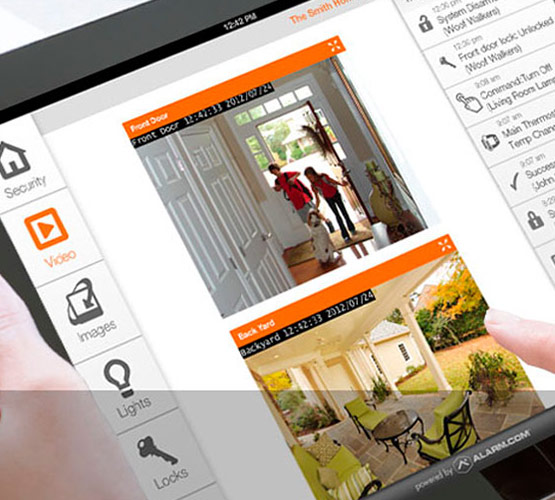 Interactive Security System Solution
Here at Advanced Systems Alarm Services, we accustom an elite team of technicians who are sent over to install our security systems integrated with the goodness of quality and interactive functions. With our advanced security services you get-
Intrusion Detection
Monitor your property with our smart CCTV surveillance camera from different angles at high-definition 1080p video quality. Moreover, we feature motion sensors to alert you of any unwanted movement outside or within your building. Monitor all installed CCTV cameras from your office seat or directly from your mobile device.
Fire Alarm Monitoring
Get immediate alerts via sirens or directly from your phone notification when a fire is caught inside your building. Our advanced smoke and fire detectors are designed to be highly responsive to carbon monoxide. The chain reaction sets of water sprinklers and water flow systems to suppress the fire.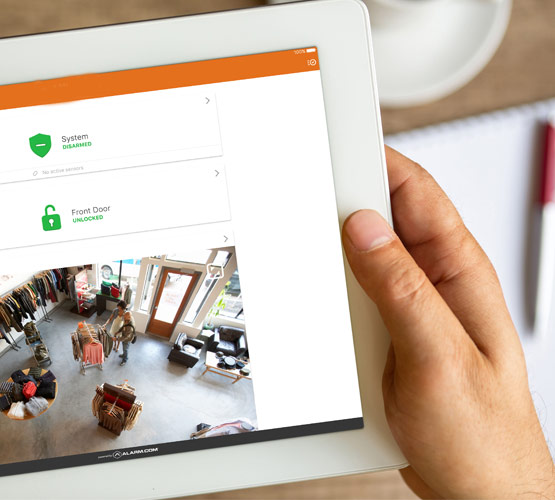 Wireless Connectivity with Advanced Systems
Wirelessly monitor and control all the devices that come with our technologically advanced security system straight from your mobile device. You always remain in access regardless of where you are. You can control them when you are present at the office or right from your home.
Low-maintenance Cost System
Our high-quality products provide hassle-free service. Stream seamless HD video footage and enjoy reliable service from our ultra-durable security system. Once installed, you can absolutely forget about maintenance cost as our products are engineered using state-of-the-art technology thus they do not develop faulty malfunctions easily.
24/7 Customer Service
Our central station is open 24/7 to assist our customers under any difficulties. Our call operators are friendly and well-behaved, trained to comprehensively solve your problem. Our central station takes action when your property faces fire emergencies or disasters, as the distress signals from alarm system are also sent to us, we call the local fire department or health department immediately to your address.
Contact Advanced Systems Alarm Services to Secure Your Government Office in Port Arthur or Whitehouse
Advanced Systems Alarm Services is a certified security systems company, committed to serving your security needs and securing your building from intruders and disasters. We also provide intercom systems for your office in Port Arthur, Whitehouse, Alto, Sour Lake, and other cities within our Texas service area.  When you need our services, give us a call at 409-204-4898 or contact us online for more information or to make an appointment.