Multi-Family Commercial Security Solutions in Beaumont
Business complexes seek to maintain a secure environment for tenants while reducing their own exposure to site liability when property managers are off-duty. Residents' sense of security and safety are major factors in maximizing rental rates and minimizing vacancy, key drivers for building value within the multi-family commercial residential market.
Advanced Systems Alarm Services (ASAS) offers unique multi-family commercial security solutions in Beaumont, Tyler, Port Arthur, Port Neches, Nederland, and throughout our service area in Texas.
Multi-Family Commercial Security Solutions by ASAS
The security solutions provided by ASAS for multi-family commercial buildings include: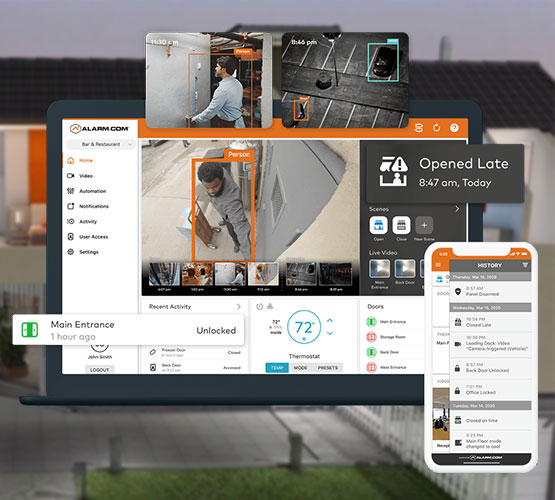 Live Video Monitoring: Our customized video surveillance solutions work in real-time to catch events as they happen. Using a combination of video analytics and human intelligence, we watch when there is an activity, not just motion. Our proactive solutions are typically 25-60% more cost-effective than traditional security guards and provide the highest possible level of security while minimizing liability.
Remote Concierge: We provide instant services whenever your residents need them while increasing your net operating income. Our concierges secure the building with live video monitoring and manage the main lobby and front desk through high-definition video conferencing technology. They can handle requests, collaborate with emergency services, manage visitor access, distribute packages, plus much more.
Entry Management: Get maximum security and control over who enters your multi-family commercial property with our customized solution. Our trained operators manage entry into main doors and vehicle gates through a combination of video cameras, remote access, software, and intercoms to reduce the risk of unauthorized access, vandalism, and theft.