Smart Notification Installation in Beaumont & Tyler, TX
Relentlessly monitoring activities at your home or office can be very time-consuming. With a smart notification installation system installed at your home & office, you can monitor either location on a 24/7/365 basis and receive alerts of unexpected activities. To install a smart notification system, the company to contact is Advanced Systems Alarm Services. For years, our crews have set the industry standard for security services in Beaumont, Tyler, Port Arthur, Port Neches, Nederland, and other Texas cities within our service area.
Our crews offer a wide array of interactive home security services for homeowners and business owners in the cities that we serve, including Whitehouse, Lufkin, Palestine, and Nacogdoches. At ASAS, you can give us a call at 409-204-4898 or contact us online to schedule an installation today whenever you need our services.
Benefits of Installing a Smart Notification System For Your Business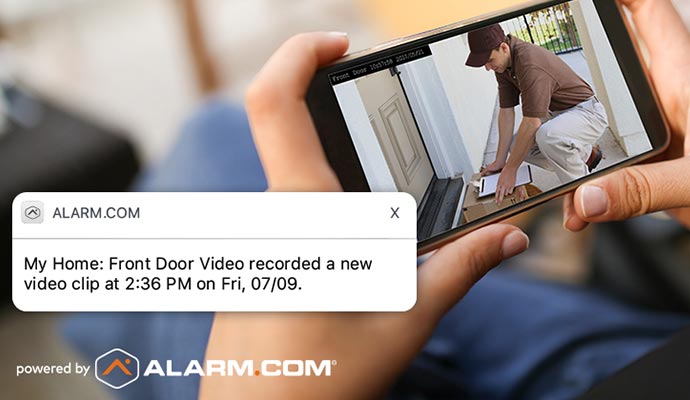 Maximizing Your Online Feedback: Whenever there is online feedback about your business, you will be notified right away. This keeps you in the loop and provides a chance to respond.
Keeps You Updated 24/7: Whatever is happening in your store or your office, you can track it on an around-the-clock basis. This offers continuous monitoring that helps you avoid unexpected events.
Increased Security Against Potential Crime: Whenever there is an activity that is suspicious by nature, you will get a notification.
Be There for Your Customers: Sales are the instant connection between your business and your customers. A smart notification system lets you monitor the activities of your sales reps to increase the efficiency of your employees.
Get the Best Smart Notification Installation Service in Port Arthur, Vidor, & Beaumont
Advanced Systems Alarm Services is a leading alarm system installation service provider in the East Texas service area. We ensure and enhance the security of your business by providing the best smart notification installation services in your area. Call us at 409-204-4898 or contact us online to schedule installation services at your property in Fairview, Lancaster, Whitehouse, Lufkin, & other cities within our service area.