Smart Notification Installation in Beaumont & Tyler, TX
Relentlessly monitoring your business activities is not a very easy task to deal with. There are already millions of things in your head and you want to sort them all out. If anything unexpected or unwanted happens in your store or office, things become much more complicated.
To avoid these undesirable incidents, you can install a smart notification system in your store or office. Texas Alarms has been providing installation services for many years and has the right professionals to get the job done for you. Our services are available in cities like Euless, Fairview, Lancaster & our other service areas.
Benefits of Installing a Smart Notification System For Your Business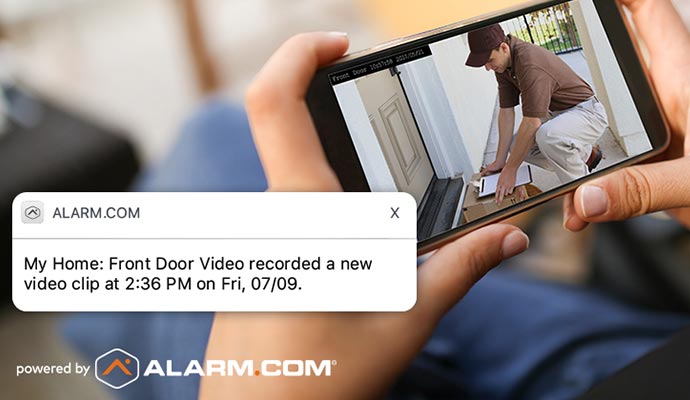 Maximizing Your Online Feedback: Whenever there is some important feedback that hits the online presence of your business, you will be notified right away. This helps maximize the online feedback system of your business.
Keeps You Updated 24/7: Whatever is happening in your store or your office, you can track all of them by setting the right notification for individual activities. This offers continuous monitoring that helps you avoid unexpected surprise events that might result in economic loss.
Increased Security Against Potential Crime: Whenever there is an activity that has not been scheduled for the day and is suspicious by nature, you will get a notification. It means that any attempt of theft or similar crimes can be prevented by this.
Be There for Your Customers: Sales are the instant connection between your business and your customers. A smart notification system lets you monitor the activities of your sales reps. This way you can increase the efficiency of your sales procedure.
Get The Best Smart Notification Installation Service By Our Experts
Texas Alarms is a leading alarm system installation service provider in the East Texas service area. We ensure and enhance the security of your business by providing the best smart notification installation service in your area. Call us at 409-204-4898 or contact us online to learn more in detail!