Home Surveillance Systems in Tyler, Beaumont, & Lufkin
Advanced Systems Alarm Services is the most respected company for providing residential surveillance to customers in Beaumont, Tyler, Lufkin, Port Arthur, and other Texas cities that we serve. We put immense efforts to make sure, even a private residence gets the professional level technology-based smart home security. Our cameras are powered by Alarm.com to ensure quality and trust for achieving a respectful space in the users' minds for years now.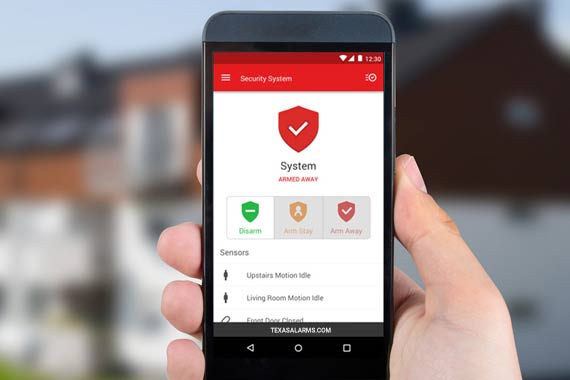 Importance of Residential Surveillance
Surveillance is not a very welcomed word when we consider privacy, but it's essential. It is imperative for peaceful living in this age that you have a proper idea of what is going on inside each part of your beloved home- by you at home or away. With the security cameras installed at your beloved home in Beaumont, TX area by Advance Systems Alarm Services, you can always know who is entering or exiting your home and when, and can even come back to the app to check the whole day's events later at a convenient time.
This purpose is conveniently served by our cameras, patented by Alarm.com, in the concerned area. While an indoor camera will record moments happening at each corner of the house and save the videos for future usage, the smart home app installed on your phone will allow you access to those HD1080P videos captured by the CCTV cameras.
Features of Our Surveillance Systems in Port Arthur, Whitehouse, & Vidor
Advanced Systems Alarm Services sets a new benchmark by making sure, nothing comes in the way of ensuring your 24X7 safety by providing our customers with IR Night Vision cameras that enable them to keep a similar high-quality track of the events happening in the entire house. These IR night vision cameras are of a similar quality that is used by the military, law enforcement agencies, hunters for hidden-object detection, surveillance, security, navigation, and similar other activities.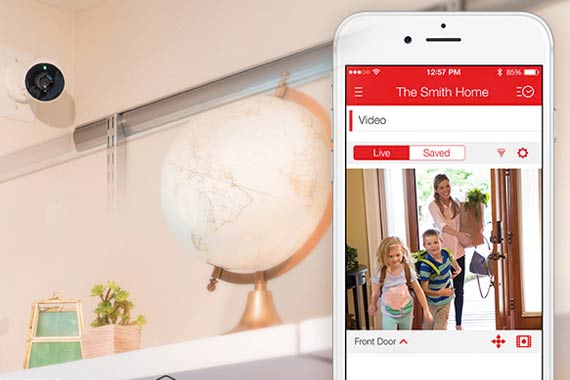 Key Features of Our Home Surveillance Systems
HD 1080p video
IR night vision
13-Degree Viewing Angle
Maximum resolution of 1920×1080
2.8mm F1.85 Lens
Wireless connectivity
10 Simultaneous Viewers
Video Motion Detection for 3 windows, with adjustable sensitivity
Installing high-tech, CCTV security cameras to monitor your property as well as having an interactive home security system that includes access control, we provide a completely reliable Surveillance System to protect your home from fire, theft, vandalism, and all other natural & human mishaps.
Choose Advanced Systems for Your Home Surveillance Needs in Kirbyville & Batson
ASAS has earned itself a very respectful position in the customers' minds since its beginning. Our trained & experienced professionals are dedicated 24/7 to your service in Addison, Kirbyville, Lancaster, Batson, and other Texas cities. They will install any device you need. Just call us today at 409-204-4898 to schedule your appointment.