AC-Powered Security Cameras in Beaumont & Tyler, TX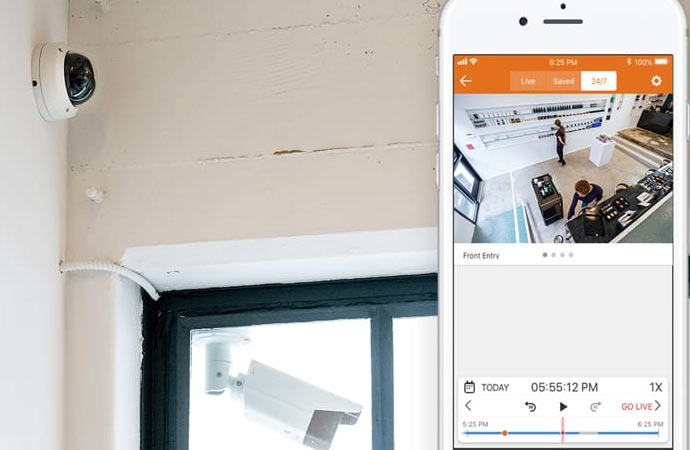 AC-powered security cameras are easy to install and ideal for indoor or outdoor use. They're weather-resistant, require no batteries or chargers, need only an AC outlet or plug, and are affordable. They are smart capable and can be easily connected to your Wi-Fi system. The experts at Advanced Systems Alarm Services will efficiently and quickly install your home AC-powered security camera system in time for immediate monitoring.
Our CCTV cameras are HD quality up to 1080p, and with an Alarm.com app on your cell phone, you have full access to monitor your property from multiple AC-powered security camera locations.
Advanced Systems Alarm Services has the resources, expertise, and experience for reliable AC-powered security camera installation for your home in Addison, Anna, Dallas, Nederland, Beaumont, or throughout our D/FW and East Texas service area. To learn more about AC-powered security camera installation options, call 409-204-4898 or contact us online to arrange a home security consultation.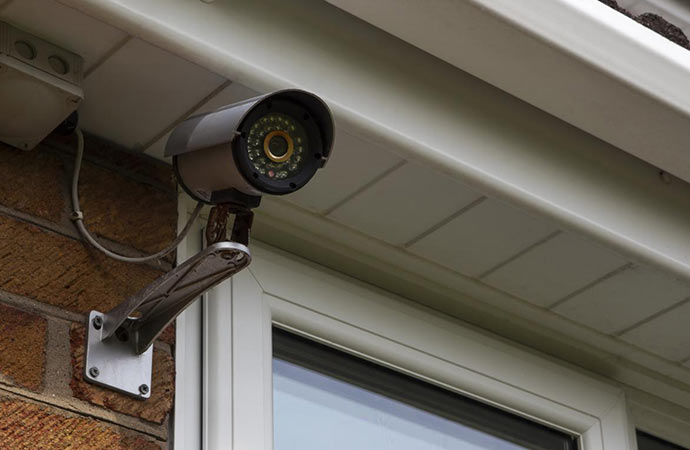 More AC-Powered CCTV Features By ASAS
Accessible power source: AC-powered cameras need no batteries or extension cords when installed in proximity to an AC source.
Excellent vision: A wide panoramic view provides maximum indoor and outdoor coverage.
Sound options: Select from models with microphones or built-in speakers for clear two-way receiving.
Image quality: Up to 1080p resolution for exceptional image quality and clarity.
Motion Activation: Motion alerts are sent to your phone or mobile device immediately, according to settings.
Ease of use: Minimum cable or cord usage, durability, no batteries or solar cells, simple installation and overall affordability.
Trust Advanced Systems For Most Reliable AC-Powered Security Cameras in East Texas
Our AC-powered security cameras are highly advanced to meet your security concerns and requirements and exceptionally fortify your home security. Advanced Systems Alarm Services can help you easily monitor, detect issues, capture and record security footage, as well as notify authorities, with convenient access control through the Alarm.com app.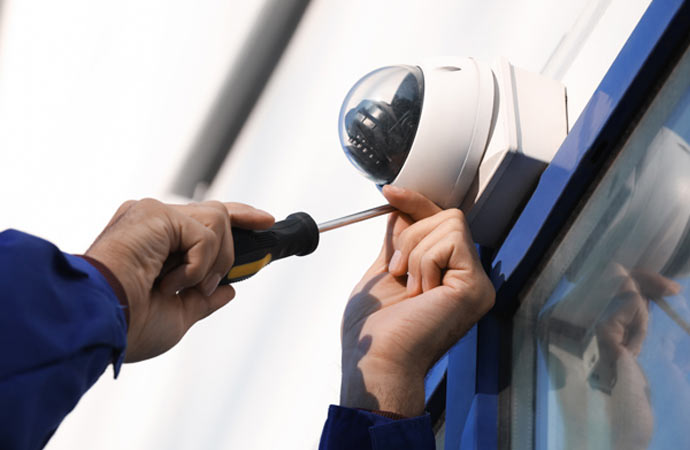 Ask Us About More Security Services in Tyler, TX
We offer exclusive AC-powered security camera installation in Tyler, Lufkin, Baytown, Dallas-Fort Worth, and anywhere throughout our D/FW and East Texas service area. Call 409-204-4898 for the most professional, superior home security in Texas, including AC-powered CCTV cameras. Additional ASAS security services include: