Home Security Cameras in Carrollton, TX
Are you looking to install a new security camera system to protect your home in Carrollton? Would you like to see your entire house at a glance from your smartphone and even stop crime before it happens? Advanced Systems Alarm Services has a vast line of alarm, fire detection/suppression, automation, and security camera solutions for homes throughout D/FW, East Texas, and the Beaumont area.
Security camera CCTV systems come with a variety of image resolutions, integration capabilities, and uses. Some home security cameras are used indoors, others outdoors. Video evidence of a crime in or around your home not only helps catch perpetrators, but also shows where a home security system is vulnerable, and requires adjustments for added security. Call us at 409-204-4898 or click here to schedule an appointment for your home security camera system in Carrollton.
Advantages of ASAS Home Security Cameras in Carrollton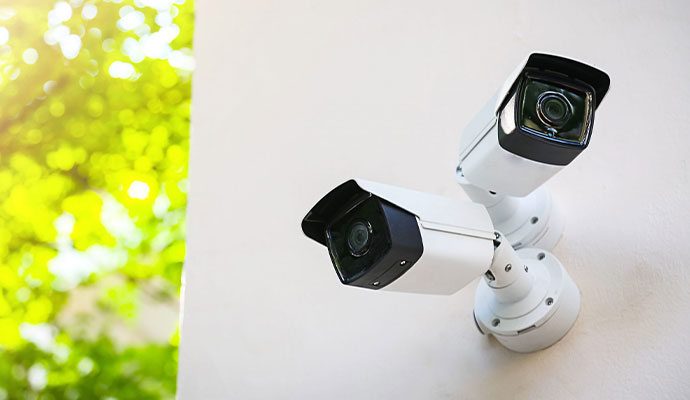 Home security or surveillance cameras in Carrollton installed by Advanced Systems has these advantages:
Protects valuables
Helps to reduce the rate of crime
Allows remote access to your home
Notifies you of fire or gas problems
Aids in the monitoring of children
Enhances energy management
Constantly monitors the home 24/7
Useful for medical assistance
Adds peace of mind
Trust Advanced Systems For Home Security Cameras Systems
Advanced Systems offers a home security camera system with affordable options and features. We provide our customers options for hardwired, wireless, or combination systems. Additional assistance includes fire alarms, access control systems, and wireless telecom systems. For home security in Carrollton, just give us a call at 409-204-4898 or contact us online to learn more and arrange a consultation.