Access Control Systems in Chico, TX
Access control systems are the kind of technology that provides you with smooth control over movement around your property as well as the security of your property. If you have access control systems installed, you will be able to provide some workers access to specific sections of your business while denying them access to other areas that need a higher level of protection.
This type of system is very helpful to protect businesses and homes in Chico, TX. And if you want to have a customized design and features in your access control you can rely on Advanced Systems Alarms Services which have the best experts to install it as fast as possible after your order. When you need our assistance, please contact us at 409-204-4898 or click here to schedule an appointment now!
Our Services Related to Access Control Systems
Among the many services we provide, here are some of them that are mentioned below-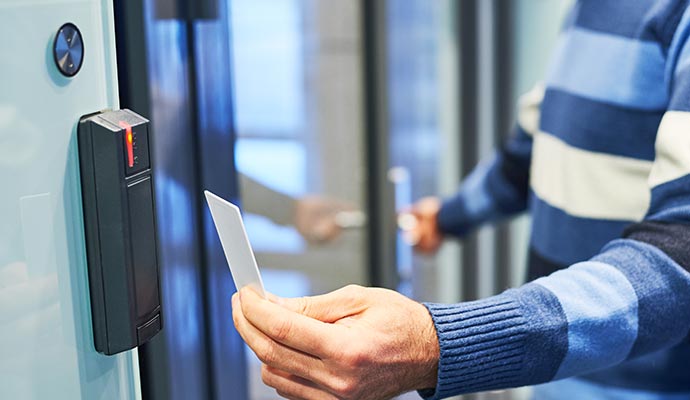 Key Card Reader: When you know that everyone entering your house or workplace is genuinely someone you know and to whom you have allowed access to your properties, you may have an increased level of confidence in the security of both your residential and commercial assets. Customers of Advanced Systems Alarms Services are offered home or business automation via the installation of a Key Card Reader inside the system.

Touchless Door System: Motion-sensor switches and key-card swipes are the two methods that may be used to enter and depart a building that has a touchless door system. The touchless door control may be read from as close as an inch to as far away as 20 feet, and it is easy to enter the setting that is right for any given circumstance.
Choose Advanced Systems Alarms Services for Effective Access Control Systems
Advanced Systems Alarm Services is capable of installing a customized access control system for your facility, regardless of the sector in which you operate. Our organization has assisted in the safety of a broad variety of commercial institutions, some of which include hospitals, schools, healthcare facilities, apartment complexes, and other similar establishments in Chico, TX. So to take advantage of our services call us today at 409-204-4898 or contact us online.