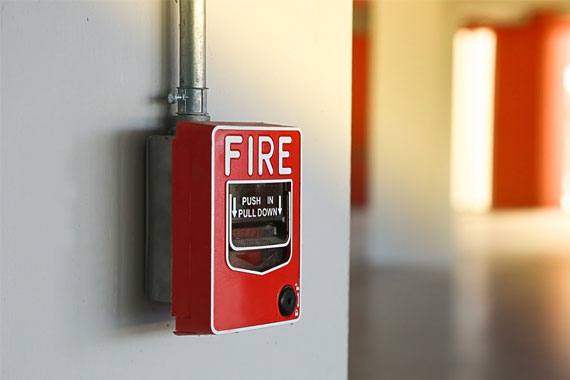 Fire Alarms & Security Systems in Port Arthur, Texas
Industry-specific CAD designs for security, cabling, or fire alarm systems are some of the services provided to commercial customers in Port Arthur and other areas of Southeast Texas by Advanced Systems Alarm Services. For high-tech and user-friendly security systems, fire alarms, and access control options for your property in the above-mentioned area- we are your go-to company. Our burglar alarm systems, flame detection systems, gas detection systems, and CCTV camera systems translate well to multiple industries.
Port Arthur is a city in Jefferson County within the Beaumont–Port Arthur metropolitan area. The port serves the needs of a thriving petrochemical industry that includes century-old refineries by Gulf Oil Corp., Texaco, and others. The largest oil refinery in the United States, the Motiva Refinery, is located in Port Arthur.
Advanced Systems Alarm Services has earned a respectable position as the most trusted service provider for security solutions, CAD designs, and more for homeowners and business owners in the region of Southeast Texas. Among the wide range of specialized designs that we offer for workers in the health-care industry to more efficiently and safely care for their patients include nurse call systems, patient status systems, Alzheimer's tracking systems, emergency notification systems, and more.
Services We Offer in Port Arthur, TX
Advanced Systems Alarm Services offers a variety of options to protect your home & business in Port Arthur, TX. Our most-demanded services include:
Trust Advanced Systems Alarm Services for Security Options in Port Arthur, TX
When you need the best in home and business security systems for your property in Port Arthur and its surrounding areas in Southeast Texas, contact us online today or give us a call at 409-204-4898.
Customer Reviews from Port Arthur
Evan I from Port Arthur, TX
Sep 4th, 2020
I had Advanced Alarms setup a fire alarm system at my small game store along with a security system. It's pretty awesome cause I can control most of the access stuff through my phone. Also I can see the camera feed to see who is in my store.
Completed Jobs from Port Arthur
Game World
June 16, 2020
We installed 8 cameras and a full security system including access to the security system via smart phone app. We also installed
honeywell fire alarm system
based on the city requirements.