Touchless Door System Installation in Beaumont & Tyler, TX
A touchless door system allows for entry or exit using motion-sensor switches and key-card swipes. The touchless door control can be read from an inch to 20 feet away, and it's simple to input the appropriate setting for any situation.
Advanced Systems Alarm Services installs touchless door systems in Beaumont, Tyler, Port Arthur, and dozens of other cities in our D/FW and East Texas service area. Our technicians can install and help you maintain these systems on a 24/7 basis! Call 409-204-4898 or contact us online to learn more and schedule an appointment.
Why Are Touchless Doors Beneficial?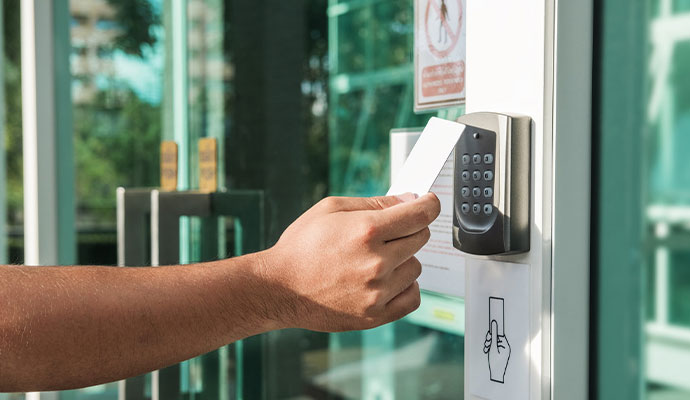 Touchless door systems can reduce germ spread when visitors or clients enter. Every building's entryway offers:
Accessibility: Visitor convenience, even with baggage in both hands or carrying a cart.
Barrier-free: Everyone can enter easily, regardless of age or physical capabilities.
Hygienic: The hands-free operation offers an optimal solution for hospitals and other places where being touch or contact-free is necessary.
Saves energy costs: Effectively contributes to energy savings and reduces annual heating and cooling costs.