Hard-Wired Intercom System Installation in Beaumont
Intercom systems allow homeowners and business owners to know who is at the door and gain convenient two-way, room-to-room communication. A hard-wired intercom system is the most reliable of the available options and Advanced Systems Alarm Services (ASAS) provides installation & repair services for hard-wired intercom systems in Beaumont, Tyler, Port Arthur, and dozens of other Texas cities within our service area.
At ASAS, our highly trained staff monitor key areas of your property on a 24/7 basis. For years, we have been creating satisfied customers throughout the Golden Triangle region and across East Texas, including legions of satisfied customers in Lufkin, Palestine, and Nederland. For more information, call us today at 409-204-4898.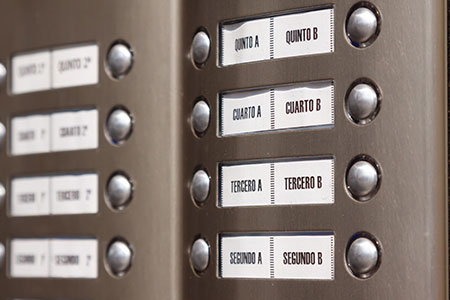 Hard-Wired Systems Offer Reliability
Before the invention of wireless technology, everything had to be hard-wired. That means that every speaker and station is connected with real, physical wires, making hard-wired systems more reliable than wireless options that are less secure. Because of their reliability, these systems remain common in homes and businesses.
Typically, hard-wired intercom systems are installed during the construction of the building. The wires need to be run inside of the walls, just like electrical lines. Installing a hard-wired system in a preexisting building can be costly and time-consuming. Although it's a bit more expensive, a hard-wired system offers unparalleled clarity, security, and reliability. Unlike in a wireless system, there are no networks that could potentially crash or be hacked, and since everything is wired together, the signal isn't susceptible to interference.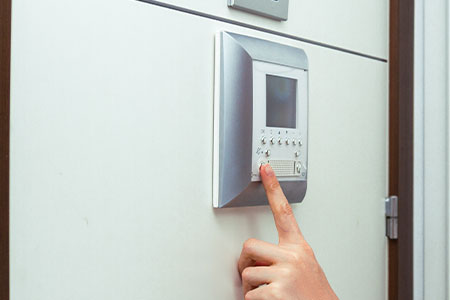 Benefits of an Intercom System by Advanced Systems Alarm Services
Installing home intercom systems in a home allows homeowners to screen visitors, and provides enhanced protection at the door. Intercom systems for homes also enable family members to conveniently communicate from different rooms throughout the home—from wherever they are.
Commercial intercom systems are also a great security solution for small or mid-sized business owners, for enhancing security at their place of business and deterring crime and theft. Intercom systems for businesses allow business owners, managers, and employees to screen visitors, and provide two-way communication from various rooms throughout the facility.
Intercom System Installation Services by ASAS
The intercom system installation experts at Advanced Systems Alarm Services will oversee your home or business intercom systems installation from beginning to end. Our installation services include:
Installation – Voice, video, wireless
Site Assessment – We will conduct a thorough site assessment to determine where to mount the master station, along with how many intercom stations you will need based on your building blueprint.
Configuration – Our security experts will configure all of the local wire and electric outlets needed for installing your intercom system.
Documentation & Archiving – We'll provide a diagram of your system and intercom stations, product documentation, and archiving of systems settings.
Maintenance & Support – Even after your intercom system installation, our security experts can provide ongoing maintenance and support.
Why Choose Advanced Systems Alarm Services in Beaumont, Port Arthur, & Lufkin?
Advanced Systems Alarm Services hires trained & experienced professionals who are dedicated 24/7 to your service in Anahuac, Bardwell, Duncanville, and other Texas cities within the Golden Triangle region and throughout East Texas. We can install any device you need, including a hard-wired intercom system. Just call us today at 409-204-4898 to schedule your appointment.