Carbon Monoxide Detector Installation in Beaumont & Tyler
Advanced Systems Alarms Services is your trusted company for state-of-the-art carbon monoxide detectors in Texas. Our service area includes cities like Tyler, Nederland, Lufkin, Beaumont, and more.
Carbon monoxide (CO) is a deadly gas that is difficult to detect because it is odorless, colorless, and tasteless. It can leak from heating systems, industrial processes, and other sources.
Carbon monoxide sensors are an essential safety feature for any business property. These sensors are designed to detect the presence of carbon monoxide in the air, and when caught, they send an alert to notify you of a gas breach. This enables you to take immediate action to resolve the issue and prevent the harmful effects of carbon monoxide exposure. Please schedule an appointment by calling us at 409-204-4898.
Why Choose Advanced Systems Alarm Services?
Family-Owned Security Service Company
Tailored Solutions for Your Needs
Satisfied Customers from Beaumont to Tyler
Professional Security Experts
Modern Business Security Solutions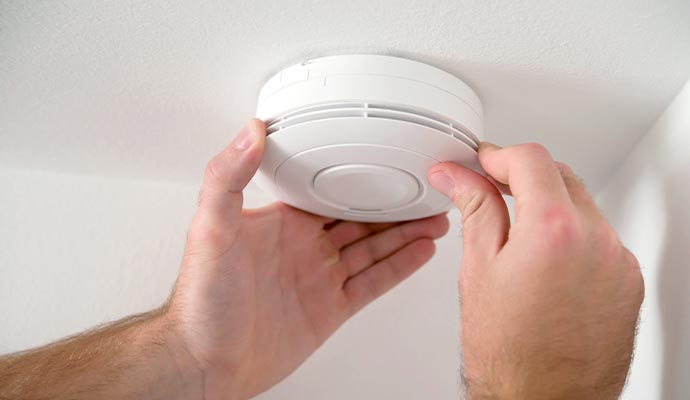 24/7 Security for Your Business
Advanced Systems Alarm Services offers smart business security solutions to protect your commercial property round-the-clock. In addition to detecting carbon monoxide, our security systems provide continuous monitoring to protect against theft, vandalism, fire hazards, and more. Our range of 24/7 business monitoring systems includes:
Monitor Business Properties for Carbon Monoxide Presence
Carbon monoxide is a dangerous gas that can cause severe health issues like headaches, nausea, unconsciousness, and death. To protect your business personnel and yourself, entrust Advanced Systems Alarms Services with installing carbon monoxide detectors. Call us at 409-204-4898 when you need security systems for your business in Beaumont & Tyler.