NAPCO Security Dealer in Golden Triangle Region, Southeast Texas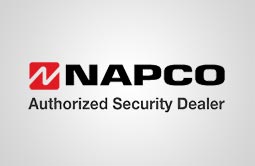 Since 1969, NAPCO has enjoyed a heritage and proven record in the professional security community for reliably delivering both advanced technology and high-quality security solutions, building many of the industry's best-known brands, such as NAPCO Security Systems, Alarm Lock, Continental Access, and now including Marks USA, and the Group's most popular product lines: including Gemini and new F64-Series hardwire/wireless intrusion systems, iSee Video internet video solutions, Trilogy standalone electronic PIN/Prox access locks, CardAccess enterprise-class integrated access & security systems, and Marks USA's i-Que lock and Hi-Security cylinder lines. Today, millions of businesses, institutions, homes, and people around the globe are protected by-products from the NAPCO Group of Companies.
Advanced Systems Alarms Services is a proud authorized NAPCO Security dealer in the Golden Triangle Region of Southeast Texas.
Why Choose an Authorized NAPCO Security Dealer?
There are many reasons to deal with an authorized NAPCO Security dealer like Advanced Systems Alarm Services (ASAS). Some of them include: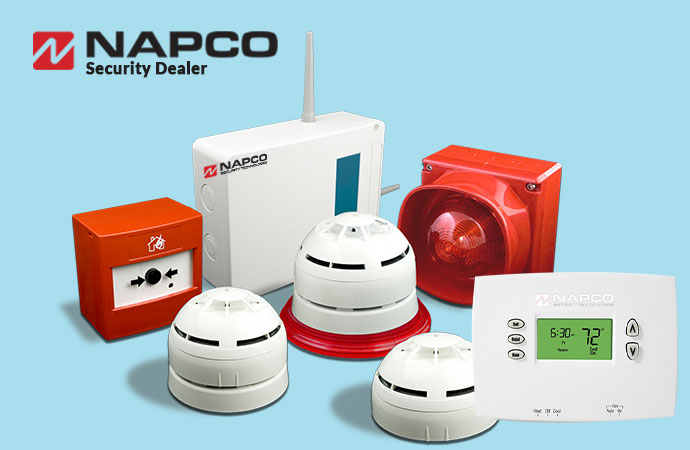 Avoiding fake products & voided warranties: buying outside of authorized channels can result in getting fake products and a voided warranty. Authorized dealers can not only ensure the authenticity of the products but also can assist in warranty claims.
Trained staffs: dealers are trained by industry experts from product companies to ensure that all their products are sold and installed with the greatest knowledge and expertise.
Superior service: an authorized dealer and service provider can answer any query about the product and give the required support and suitable solution. This includes setup and technical support, pre and post-sale support, etc. Also, they have up-to-date information from the manufacturer related to product changes or technical issues, saving you time and trouble.
Product protection: products purchased outside of authorized channels may not have been stored properly or may be out of date. This can result in product damage. Our protected products come with the manufacturer's warranty intact.
Why Choose Advanced Systems Alarms Services?
Advanced Systems Alarms Services provides the absolute best home security and automation for your home and office premises. We provide numerous amount of home automation and securities that include fire alarms, access control, smart lighting, smart locks, voice control, garage door openers, smart scheduling, and more.
Our security professionals who are dedicated 24/7 at your service in Westminster, Stowell, Troup, Raywood, Pollock, and other places of the Golden Triangle region of Southeast Texas, will install any device you need. Call us today at 409-204-4898 to schedule your appointment.