Analog Camera Installation in Beaumont & Tyler, Texas
Analog security cameras are an affordable, yet reliable, security system that clearly marks a residence or business as being under surveillance. They record analog video directly to a digital video recorder while converting the video to a digital format for storage and quality. For time-stamping large amounts of footage, analog camera installation is a desirable surveillance system option.
At Advanced Systems Alarm Services, our CCTV analog cameras are capable of up to HD5mp resolution, and with an Alarm.com app on your cell phone, you have full access to monitor your property from multiple analog camera locations.
Advanced Systems Alarm Services has the resources, expertise, and experience for reliable analog security camera installation for your home in Addison, Anna, Dallas, Nederland, Beaumont, or throughout our D/FW and East Texas service area. To learn more about analog security camera installation options, call 409-204-4898 or contact us online to arrange a home security consultation.
Why Analog Cameras By Advanced Systems in D/FW & East Texas?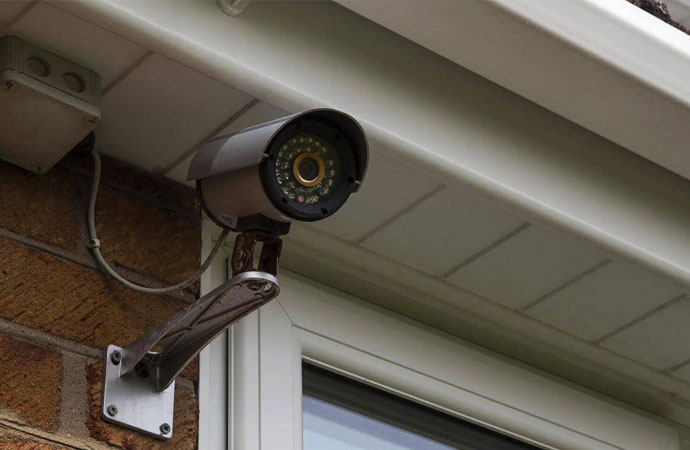 Features or advantages of analog camera installation by the professionals at Advanced Systems Alarm Services include:
Simplicity: Analog cameras record to a digital video recorder (DVR), converting analog signals to digital recording storage. DVR setup is generally easy and doesn't require a Wi-Fi connection.

Affordability: In a crowded security camera market heavy on automation, access control, immediacy and advanced tech, analog cameras remain among the most affordable and simpler options.

Technology: Analog cameras have significantly improved in image quality and resolution. High-resolution (HD) cameras are available in 4MP and 5MP quality.
Trust Advanced Systems For Most Reliable Analog Cameras in East Texas
Our analog cameras are highly advanced to meet your security concerns and requirements and exceptionally fortify your home security. Advanced Systems Alarm Services can help you easily monitor, detect issues, capture and record security footage, as well as notify authorities, with convenient access control through the Alarm.com app.
We offer exclusive analog camera installation in Tyler, Lufkin, Baytown, Dallas-Fort Worth, and anywhere throughout our D/FW and East Texas service area. Call 409-204-4898 for the most professional, superior home security in Texas, including analog CCTV cameras, video doorbell cameras, floodlight cameras, IP cameras, PoE cameras, and more CCTV systems. Additional ASAS security services include: