Wired Security Camera Installation in Beaumont & Tyler, TX
A wired security camera system is the most traditional form of CCTV monitoring. On the other hand, it is by far, also the most secure. With little to no interference during streaming, Connect Security's installed wired cameras ensure excellent quality video footage. They are directly connected to a power source and the internet using cables, preventing hackers from hacking your data wirelessly.
Advanced Systems Alarm Services has the resources, expertise, and experience for reliable wired security camera installation for your home in Addison, Anna, Dallas, Nederland, Beaumont, or throughout our D/FW and East Texas service area. To learn more about wired security camera installation options, call 409-204-4898 or contact us online to arrange a home security consultation.
Features of Advanced Systems Wired Cameras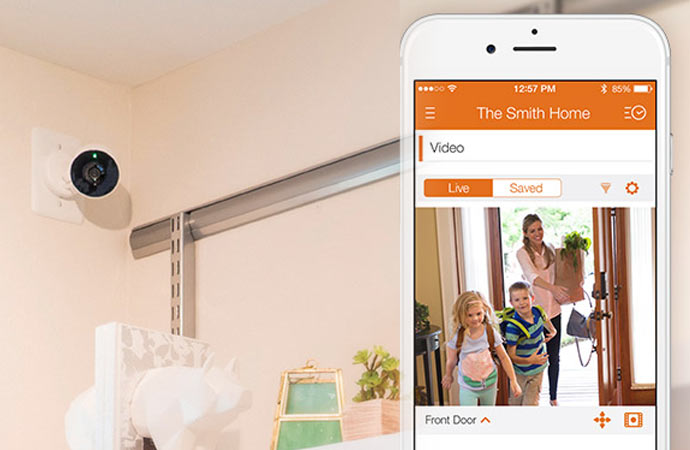 Always watching: Wired connectivity means direct and live feed coverage with virtually no interference or interruption.
Hacker-proof: Wired CCTV cameras are connected to the internet with cables, eliminating wireless hacking. Your video data is secure and only you can access it.
No reception issues: Streaming quality suffers with poor network reception. With wired cameras, it's not an issue.
Up to 1080p HD quality: Capture video in the crispest detail. Full HD resolution makes detecting/recognizing objects or activity easier from farther distances.
Infrared (IR) night vision: Military-grade IR night vision monitors and records after dark. Feel even more secure during those more vulnerable times.
Expandable security system: Cable connections make your wired system expandable over a wide area. Larger properties, corner lots, tricky angles, etc., are better monitored.
Fortify Your Home Security with Advanced Systems Alarm Services
Advanced Systems Alarm Services is a decades-long provider of residential and commercial security throughout Texas with state-of-the-art security systems. Our advanced wired security CCTV cameras will greatly increase your home security. Gain complete access control for your home's security with advanced AC-powered camera to view and capture live footage, take pictures and record video from your smart phone or other mobile device. Additionally, 10 simultaneous viewers can monitor your wired security cameras, and pre-set motion detection can notify you directly.
Trust Advanced Systems For Most Reliable Wired Cameras Installed in East Texas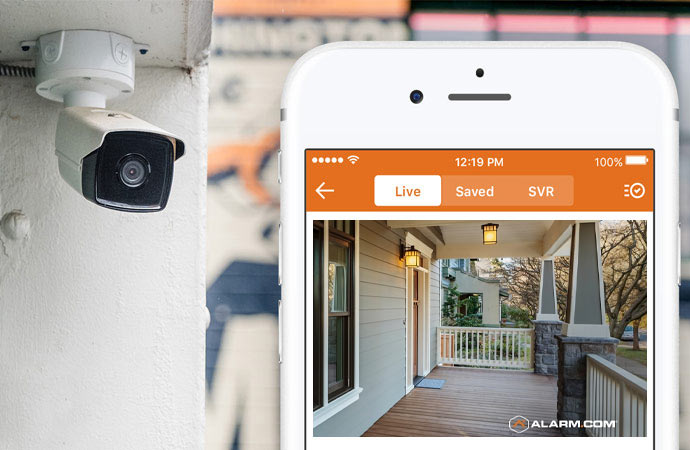 Our wired security cameras are highly advanced to meet your security concerns and requirements and exceptionally fortify your home security. Advanced Systems Alarm Services can help you easily monitor, detect issues, capture and record security footage, as well as notify authorities, with convenient access control through the Alarm.com app. We offer exclusive wired security camera installation in Tyler, Lufkin, Baytown, Dallas-Fort Worth, and anywhere throughout our D/FW and East Texas service area. Call 409-204-4898 for the most professional, superior home security in Texas.