Security Systems for Businesses & Homes in Elmo, TX
Advanced Systems Alarm Services is the best option for you if you want effective security solutions for your Elmo, Texas, home or business. To provide our clients with exceptional security services, we collaborate with top names in the security sector such as NAPCO, Honeywell, Pyro-Chem, and more. To discuss your security needs, call us at 409-204-4898 or click here to contact us online.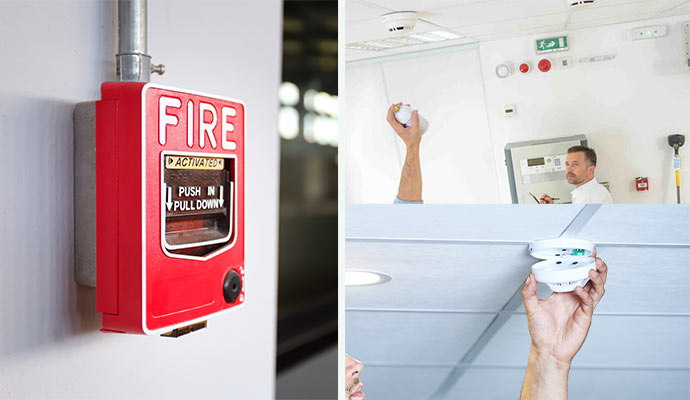 Our Residential Security
The interactive home security devices from Advanced Systems Alarm Services can protect your home from outside dangers. Porch thieves, intruders, and vandals constantly look for openings to strike. However, you can keep your Elmo house safe from such dangers by installing our security system. We offer:
Our Commercial Security Services
Managing a company's assets is no easy task, and theft by employees can add an extra layer of complexity. Theft is a problem, and so is fire, which can hurt employees and destroy expensive equipment.
Our surveillance cameras allow you to view live feeds, playback recorded footage, snap photos, and more from afar. Your CCTVs can be viewed either on mobile software or a permanently installed screen. Our security products for commercial industries include:
Count on Our Reliable Security Systems in Elmo
Advanced Systems Alarm Services provides exceptional security solutions for small businesses, industries, and homes. We provide access control, intercom systems, security cameras, motion detectors, fire alarms, smart automation devices, and more. Trust us for genuine & certified products from top-rated manufacturers in Elmo when you require security systems of the finest quality. To make an appointment, contact us right away at 409-204-4898.