Glass Break Detector Installation in Beaumont & Tyler, TX
A glass break detector does just as the name suggests. Whenever a glass in your office or shop is broken, a properly functioning glass break detector will send an alert to your phone. It is also a kind of burglary detection system. If you set the glass break sensors in the right way, it will even trigger the recording of a video that might help you identify the intruder later.
If you want to install a glass break detector in your office or your shop, Advanced Systems Alarm Services will be the best choice to fulfill your needs. Our technicians will provide the best support for your needs and ensure that an additional and efficient layer of security is added to your workplace.
Texas Alarms provides installation support in cities like Beaumont, Port Arthur, Tyler and throughout our other service areas in Texas. Just call us at 409-204-4898 or contact us online to learn more about our services!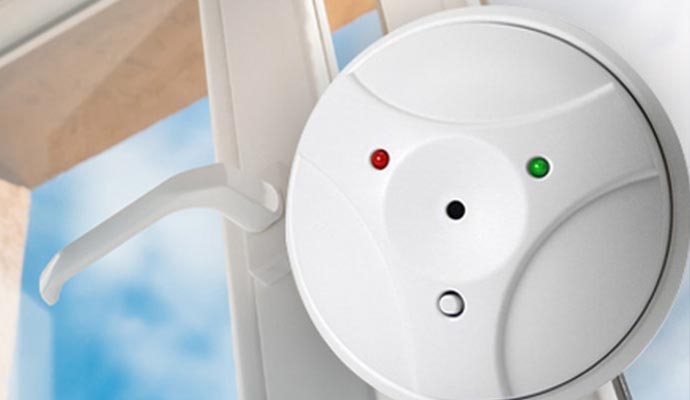 Types of Glass-Break Detectors
There are two major types of glass-break detection systems. These are:
Acoustic Glass-Break Detectors: These types of glass-break sensors react to sounds and operate accordingly. If you place it in the center of your room, it will pick up any sound of cracks or breaking of glass. One sensor is enough for a small room.
Shock Glass-Break Detectors: Instead of placing them in the center like the acoustic ones, shock glass-break detectors are placed directly in the body of a glass or a door. The sensors of these detectors respond directly to any kind of vibrations created by the breaking of a glass.
Our Service Is All You Need to Ensure The Security of Your Business
The adept technicians of Advanced Systems Alarm Services will set the glass-break detector in the right direction, no matter what type of sensor it operates by. Our professionals know where to place and how to set them to operate flawlessly. Our procedures are full-proof and systematically accurate. Once you contact us for our services, it is our responsibility to provide the best installation support for your workplace.
We provide glass-break detectors and also other alarm installation services in Beaumont, Port Arthur & Tyler. Just call us at 409-204-4898 or contact us online for further consultations!