Interactive Panel for Business Properties in Beaumont & Tyler
Advanced Systems Alarm Services offers interactive panel installation to enhance business security. Our installation service equips businesses with state-of-the-art technology to improve burglary detection and prevention.
You can arm/disarm your system from one place, view live/recorded footage, receive alerts, and control other devices!
Call us at 409-204-4898 or contact us online if you need an interactive panel for your business properties in Irving, Huntsville, Arlington, Westminster, and other cities near Beaumont & Tyler.
Benefits of Installing Interactive Panel for Business Properties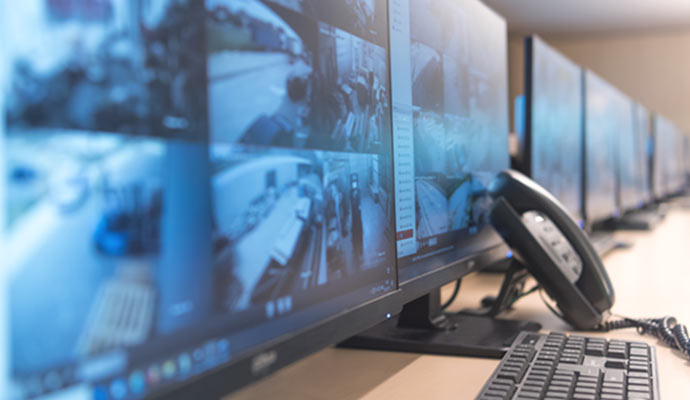 The interactive panel is a game-changing technology that provides numerous advantages. The key benefits are:
Real-Time Monitoring & Response: Interactive panels send real-time alerts upon detecting break-ins, enabling immediate action.
Remote Access & Control: This means that you can monitor the status of your business security system and view live video footage remotely.
Integration with Sensor System: You can integrate various sensor systems, such as door and window sensors, motion sensors, and more, with an interactive panel.
Video Surveillance: Integrating interactive panels with video surveillance systems gives you a real-time view of your business, helping you detect suspicious activity early and deter burglars.
User-Friendly Interface: Its' intuitive user interface simplifies system management.
Need Enhanced Security for Your Business? Contact Us Today
Our certified experts will assess your company's security needs and provide and install the most suitable security system for your property.
We offer a range of security services, including:
Contact us online or call 409-204-4898 immediately to begin your journey towards a safer and more secure future!