Motion Sensors in Beaumont, Tyler, & Port Arthur
A motion sensor or motion detector is one of the keystones of your commercial security system. This is because it detects when someone is in your business property when they shouldn't be. The security system uses one or multiple technologies to detect movement in an area to safeguard your office.
For customers in Beaumont, Tyler, Lufkin, Liberty, and dozens of other cities within our Texas-based service area, Advanced Systems Alarm Services is the go-to company for business owners seeking to install & repair motion sensors to enhance their business security requirements. When you need our services, give us a call at 409-204-4898 or click here to schedule your appointment today! We install occupancy/vacancy sensors, infrared security sensors, and more!
Types of Motion Sensors Offered by Advanced Systems Alarm Services
We install, repair, replace, and give 24/7 monitoring services for a wide range of motion sensors types and brands: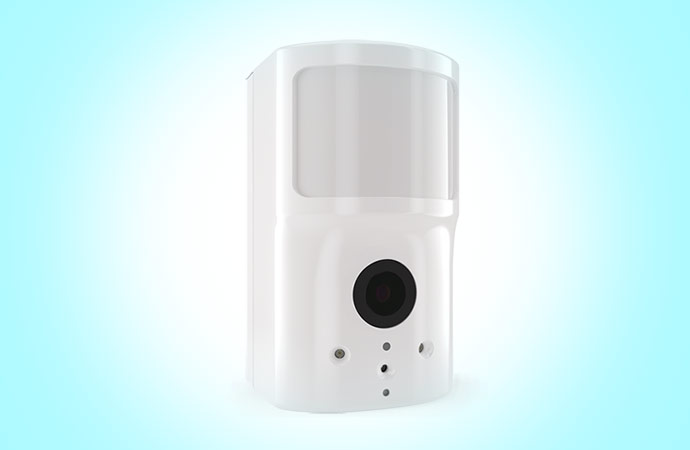 Passive Infrared (PIR) Motion Sensors: Passive infrared sensors detect body heat (infrared energy) by looking for changes in temperatures. They are one of the most widely-used motion sensors in security systems.
Microwave (MW) Motion Sensors: This type of sensor sends out microwave pulses and measures the reflections of moving objects.
Dual Technology Motion Sensors: These motion sensors combine multiple detection methods (such as a passive infrared (PIR) sensor with a microwave sensor) in an attempt to reduce false alarms.
Area Reflective Motion Sensors: These sensors emit infrared rays from an LED and use the reflection of those rays to measure the distance to the person or object, allowing for detection when the subject moves within the designated area.
Ultrasonic Motion Sensors: These sensors measure the reflections of moving objects via pulses of ultrasonic waves.
Vibration Motion Sensors: These motion sensors detect small vibrations that people cause when they move through a room.
Contact Motion Sensors (for door/window): Contact sensors use a magnet to spot movement on a door or window. When the sensor and corresponding magnet move apart as a door or window opens, the sensor triggers an alarm while the security system is armed.
Pet-Immune Motion Sensors: These are dual technology motion sensors that are more pet resistant to false alarms.
Why Choose Us to Install Your Motion Sensor in Beaumont, Tyler, & Port Arthur?
Our security professionals are dedicated 24/7 to your service in Beaumont, Port Arthur, Vidor, Whitehouse, and other Texas cities we serve within the Golden Triangle and throughout East Texas. When you need an occupancy/vacancy sensor installed, or have some other business security or home security issue, give us a call today at 409-204-4898 or click here to schedule your appointment. Our service area includes Newton, Trinity, Warren, and Zavalla.