Smoke Detector Installation in Beaumont & Tyler, TX
Protecting your business, employees, and company assets from fire outbreaks is crucial. Reduce the risk of severe damage by installing a smoke detector and taking action before it's too late. At Advanced Systems Alarms Services, we provide top-quality smoke detector installation in Texas for businesses. Schedule your installation today and safeguard your business assets. We serve many cities covered in our Texas service area, including Tyler, Beaumont, Lufkin, Palestine, & many more.
Early detection of a fire incident is crucial for evacuation, extinguishing, and saving lives. Our smoke detectors sense the presence of smoke particles in the air to trigger alarms, letting everyone know of a potential fire hazard. When combined with our fire sprinkler systems, you can significantly minimize the damage & stop the spread of fire. Call us at 409-204-4898 to schedule an appointment for smoke detector installation.
24/7 Business Monitoring Systems
To ensure your commercial property is protected 24/7, Advanced Systems Alarm Services brings smart business security solutions. Our security systems monitor your business throughout the day, detecting intrusion, unauthorized entry, and potential danger. Our range of business monitoring systems include: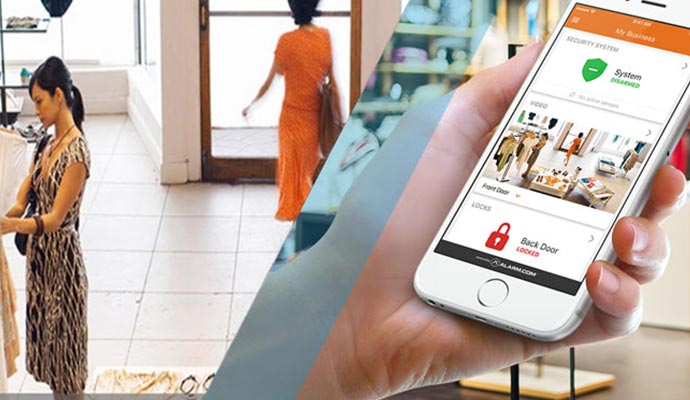 Why Choose Advanced Systems Alarms Services?
Family-owned security service company
Ideal security system for your needs and budget
Satisfied customers from Beaumont to Tyler
A team of professional security experts
Modern business security solutions
State-of-the-art security systems
Monitor Your Commercial Property from Fire Hazards
Detecting fire hazards early can mean the difference between a minor incident and a catastrophic disaster. To ensure the safety of your business and employees, consider installing smoke detector systems from Advanced Systems Alarm Services. These systems act as your first line of defense against fire outbreaks and can help protect your business from significant damage. Call us at 409-204-4898 or click here for more information regarding fire monitoring for your business.