Fire Alarm Monitoring Services in Beaumont & Tyler, Texas
Detecting a fire within the correct time frame can mean the difference between losing everything and keeping loss and damage to a minimum. Advanced System Alarm Services offers a 24/7 surveillance system to monitor any sort of fire outbreak within your household or commercial space in areas inside Beaumont and Tyler, Texas.
Rapid Emergency Fire Response in Beaumont & Tyler, TX
In the event of a fire, the alarm system instantly alerts you while our fire alarm monitoring system triggers fire suppression mechanisms like Sprinkler System and Water Flow System to bring the situation back to normal.
The system also sends the distress signal to our team behind the screen who then contacts you to ensure whether the fire is contained, if not we will contact the local fire department to your address for you.
We have a team of certified personnel at your service all the time, looking over your house or commercial building in the means of protecting you in the event of a disaster no one can foresee.
Ease of Installment & Operation Via Alarm.com App
Assisted Installation of Equipment
Our fire alarm monitoring system is set up throughout your property by our professional engineers who acquire extensive knowledge about fire outspread. We set the system up and give you full access to it via the Alarm.com app.
Organized Monitoring & Suppression Mechanism
We install a number of monitoring devices such as flame detectors and smoke detectors accordingly to effectively detect fire instantly. Upon detecting fire, certain defense mechanism goes off like Water Sprinklers and special hazard system to suppress the fire.
User-friendly Alarm.com App
We offer you easy to navigate Alarm.com app which allows you to monitor your house or business anytime from anywhere. In emergency situations, you can also reach out to us through the Alarm.com app, and help will be on your way immediately.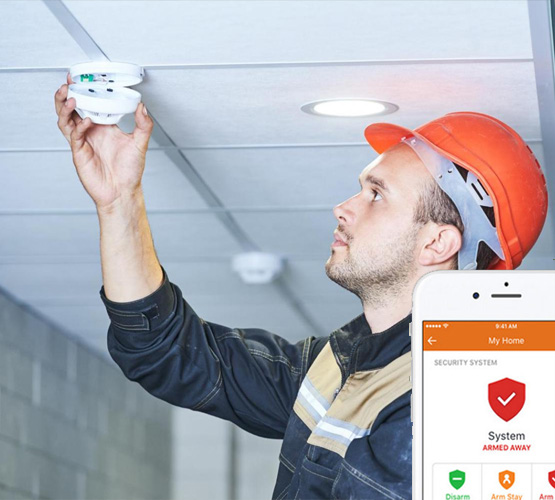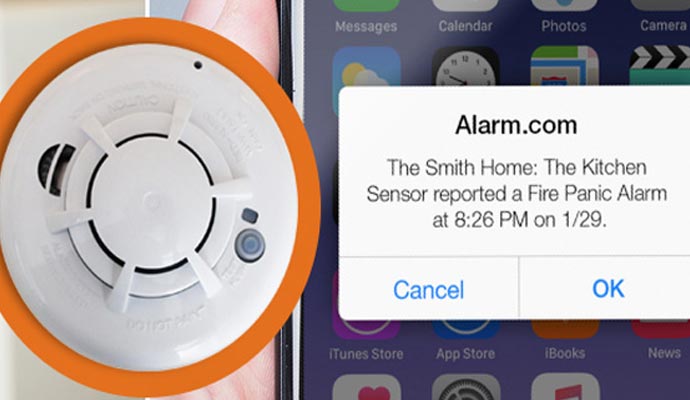 Be Tension-free While Our Monitoring System Works for You
Nearly 5,000 people die in the USA due to fire and 25,000 other injured. Who would want to be the next among them?
In the modern world today, electricity runs through the heart of every facility to power devices. The usage of electrical equipments such as heaters gives rise to the possibilities of sparks or short-circuit which is a major cause of fire outbreaks in the USA.
Whether a fire is small or big it could lead to catastrophic damage if not taken immediate action. Our technologically advanced fire monitoring system allows you to detect fire all over your facility and intervene just in time to prevent any fatal damage to your property and most importantly; your life.
Contact us online today or Call 409-204-4898 to take the necessary step towards ensuring the safety of your family or business.
State-of-the-art Monitoring Services in Beaumont & Tyler
With the most technologically advanced monitoring system integrated into your house or business property you can rest knowing that you are well prepared to face any fire emergencies. We know how much your home means to you, therefore we respond as soon as possible in an event of fire to ensure minimum casualty.
We Offer Fire Alarm Monitoring Services for Properties Including:
High-Tech Fire Alarm Monitoring Service Provider in Beaumont & Tyler, Texas Area
Looking for a secure and trustable fire alarm service provider? We are right here in your neighborhood in Cleveland, Devers, Rye, Palestine, China and surrounding areas.
Fortify your property with our fire alarm monitoring services for the ability to withstand any fire emergencies. Call Today at 409-204-4898 or contact us online to raise your security standards.
You might also be interested in our home and business security solution to prepare you with burglar protection and anti-theft precautions.