Wi-Fi Supported Monitoring System for Homes in Beaumont & Tyler
In this modern age, one of the biggest concerns for homeowners is the security of their homes and loved ones. With crime rates on the rise, it's more important than ever to take proactive steps to protect your property.
That's where WiFi monitoring systems come into play. These systems provide advanced home security features without the need for complex wiring or installation. They allow you to monitor your home 24/7 from anywhere in the world, receive instant alerts, and view live video feeds directly from your smartphone
At Advanced Systems Alarms Services, we offer the best Wi-Fi monitoring system installation services to help you keep your home safe and secure. Our team of experts will work with you to design and install a system that meets your peak satisfaction. To learn more about our superior services, call us now at 409-204-4898.
The Benefits of Wi-Fi Monitoring Systems for Homeowners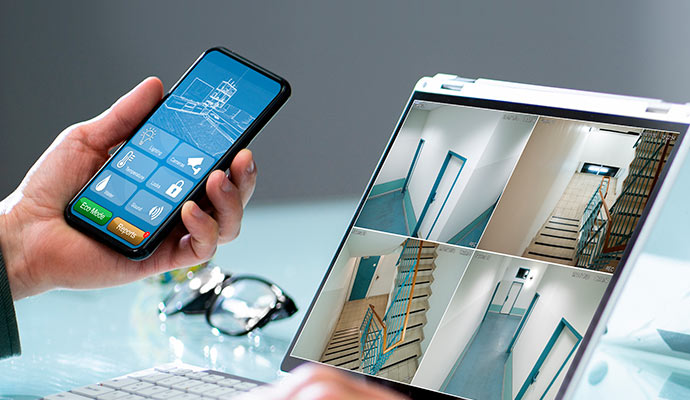 Wi-Fi monitoring system offers a bunch of benefits to homeowners in Huntsville, Jacksonville, Arlington, and surrounding cities. The following are the benefits that homeowners can enjoy with a Wi-Fi monitoring system:
Real-time alert: Wi-Fi monitoring systems provide real-time alerts and smart notifications to your smartphone or computer, allowing you to stay connected to your home 24/7.
Remote access: With remote access, you can control your home's security and smart devices from anywhere in the world.
Integration: Wi-Fi monitoring systems can integrate with other home automation systems, such as smart locks and thermostats, to enhance your home's security and energy efficiency.
Customized system: WiFi monitoring systems can be customized to fit your specific needs and budget.
Count on Advanced Systems Alarms Services for Interactive Home Security System Installation
When it comes to protecting your home, you want a security system that's both effective and user-friendly. Interactive home security systems with WiFi monitoring can be your prime solution. Unlike traditional security systems that can be complicated and require professional monitoring services, our Wi-Fi monitoring systems are easy to use and monitor. Don't delay! Call us at 409-204-4898 or click here now to schedule your appointment.