PoE Camera Installation in Beaumont & Tyler, TX
PoE cameras stand for power over ethernet, whereby a single hard-wired cable powers and connects these cameras to wider security or surveillance systems, Wi-Fi networks and smart devices. They offer superior image quality and dependability but can be more difficult to install in a home or business than other camera systems.
At Advanced Systems Alarm Services, our CCTV PoE cameras are capable of up to HD1080p, and with an Alarm.com app on your cell phone, you have full access to monitor your property from multiple PoE camera locations.
Advanced Systems Alarm Services has the resources, expertise, and experience for reliable PoE security camera installation for your home in Addison, Anna, Dallas, Nederland, Beaumont, or throughout our D/FW and East Texas service area. To learn more about PoE security camera installation options, call 409-204-4898 or contact us online to arrange a home security consultation.
Why PoE Security Cameras By Advanced Systems in D/FW?
Features or advantages of PoE camera installation by the professionals at Advanced Systems Alarm Services include: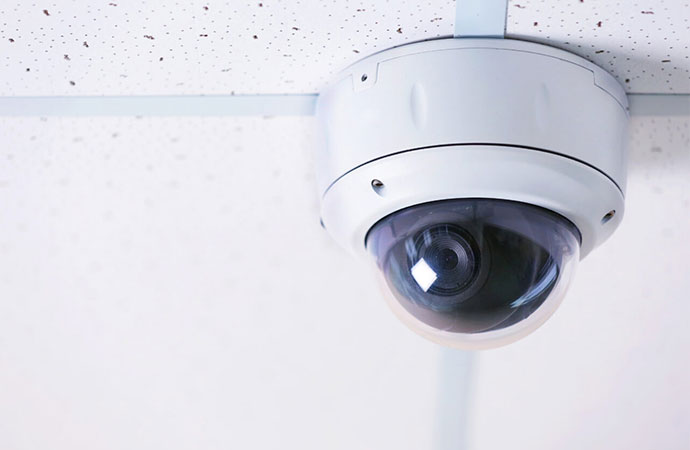 Flexibility: PoE camera systems need no specifically located AC or other outlet. This means freedom to place PoE cameras where most needed for more optimal, efficient surveillance indoors or outdoors, on high walls or ceilings.
Fast, easy & affordable: PoE camera systems need no AC power connection to a network router, only a single ethernet connection. These are faster than wireless connections, and PoE systems have become more efficient, affordable and with higher quality images. PoE cameras have speeds of up to 1 Gbps using Cat5 and Cat6 ethernet cables.
Upgradable & expandable: To move, enhance, modify, or temporarily deploy cameras, PoE systems are easy and fast. Your Connect Security professional installer no longer faces delays when for system upgrades or network changes.
Trust Advanced Systems For Most Reliable PoE Security Cameras in East Texas
Our PoE cameras are highly advanced to meet your security concerns and requirements and exceptionally fortify your home security. Advanced Systems Alarm Services can help you easily monitor, detect issues, capture and record security footage, as well as notify authorities, with convenient access control through the Alarm.com app.
We offer exclusive PoE camera installation in Tyler, Lufkin, Baytown, Dallas-Fort Worth, and anywhere throughout our D/FW and East Texas service area. Call 409-204-4898 for the most professional, superior home security in Texas, including PoE CCTV cameras, video doorbell cameras, floodlight cameras, IP cameras, analog cameras, and more CCTV systems. Additional ASAS security services include: