Fire Alarm Installation Services in Call 
A properly designed and installed fire alarm is a foundational component of your fire protection system. The presence of a reliable fire alarm in your building ensures total code compliance, but more importantly, it saves lives. The blaring sirens and flashing lights of a fire alarm tell occupants to evacuate the building long before they smell smoke or see flames.
Advanced Systems Alarms Services has a team of professional security experts who provide personalized services to meet your fire alarm security requirements. As a modern security service company, we use the latest technology and tools while providing you with security and automation services in Call. 
We understand the urgency of such needs and so we developed an instant response system. Our security and automation experts take very prompt actions and come up with the right service you need. Contact us online or call us at 409-204-4898 to get our service for fire alarm installation.
Fire Prevention Accessories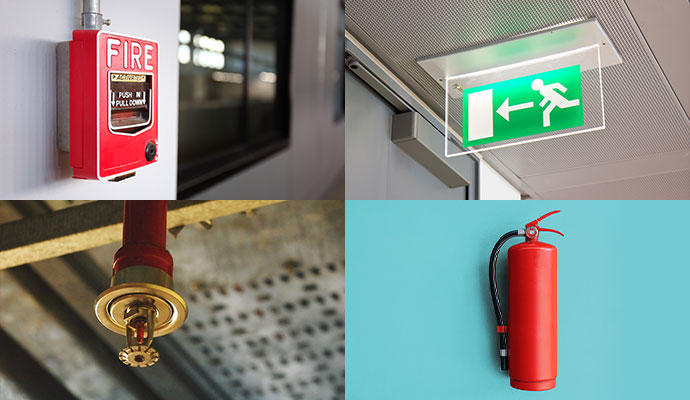 When you picture a fire alarm, you probably think of strobe lights and sirens, but they have many accessories that help to prevent fires. Advanced Systems provides fire and safety services and product solutions for your property.
Products include:
Fire Extinguishers
Service Parts
Chemicals
Cabinets
Covers and Accessories
Fire Hose
Nozzles
Brass and Hose Valves
Emergency Response Products
Sprinkler Accessories
Standpipe Equipment
Fire Alarm and System Products
Safety Equipment & Products
First Aid Products
Exit and Emergency Lighting
Signs & Labels
Service Equipment
Restaurant System Parts
Rely on Advanced Systems Alarms Services for Fire Alarm Installation in Call
You can depend on us to install a reliable, compliant fire alarm system and to provide maintenance, inspection, and monitoring to keep your system running smoothly in the future. We can also provide you with 24/7 monitoring, access control systems, CCTV camera systems, and wireless intercom system services for your home or business in Call. You can trust the professionals at Advanced Systems Alarms Services. Contact us or call us at 409-204-4898 to learn more about our security and fire alarm installation services.