Biometric Reader Access Control in Tyler & Beaumont, TX
Advanced Systems Alarm Services is a certified dealer of high-tech security solutions for business & commercial properties residing in Tyler & Beaumont. We provide biometric readers for business owners looking to fortify their facility management. Our biometric identification scanners eliminate the need for key cards & keypads.
A biometric scanner in today's world can enhance business security by many degrees. A keycard can be stolen but a person's biometric information is unique to each. If you are a business looking for biometric readers, call us now at 409-204-4898 to get started!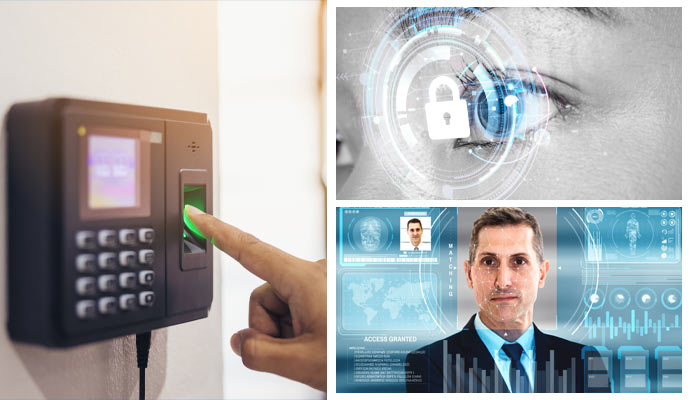 Advanced & Personalized Access Control Solutions
Advanced Systems Alarm Services can provide a complete solution for access control systems within your facility. We are serving in Tyler, Desoto, Beaumont, Nederland, & more surrounding areas in our Texas service area. Explore our solutions for biometric readers & access controls.
Accurate Identification: Unlike keycodes, or key cards that can be stolen, a biometric reader ensures accurate authenticity of the person entering your facility.
Fingerprint Reader: Fingerprint-based access control systems recognize the unique prints of a person's hand. This can be used to provide limited access to departments within your facility.
Iris Reader: An iris reader scans the retina or eye, for identification. Such access control systems are highly secure & tamper-proof which keeps your security tight.
Facial Recognition: Facial recognition software used in access control systems enables business owners to reinforce corporate offices, facilities, medical centers, and more.
Business Security Solutions We Offer in Texas
We are the leading providers of business security solutions. We offer everything a commercial property needs to defend itself from unauthorized entry, theft, vandalism, burglary & similar threats. Our business security solutions:
Call 409-204-4898 for more information