Fire Alarm Inspection in Golden Triangle Region, Southeast Texas
A fire alarm system will protect your property and assets only if it's working properly. As a building owner or manager, we know that you have many tasks to juggle to keep your property safe and functioning. It's a lot to manage!
Advanced Systems Alarm Services (ASAS) provides the customers of the Golden Triangle Region, Southeast Texas with the most satisfactory fire alarm inspection services. Our fire alarm inspection services help ensure that your fire alarm system is working correctly and complies with your state and local codes.
Fire Alarm Inspection by ASAS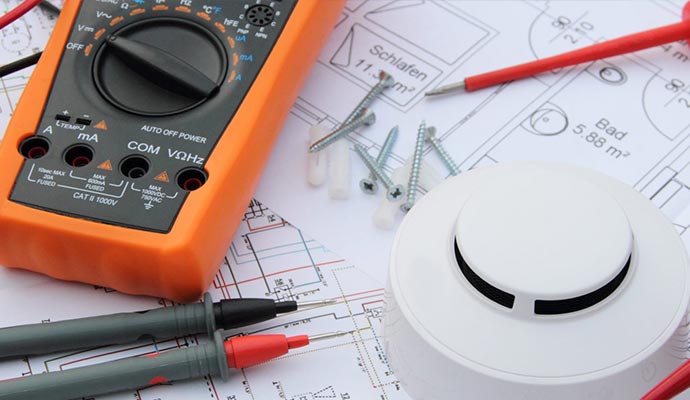 Fire alarm systems must be inspected, tested, and maintained regularly to comply with the codes and regulations of your local and/or state jurisdiction. The codes and standards set forth by the National Fire Protection Agency (NFPA) are followed to ensure life and property are protected in the event of a fire. Our licensed inspectors will test and inspect your system in accordance with these codes and standards to ensure the following components are properly functioning:
Manual pull stations
Notification appliances including horns and strobes
Smoke and heat detectors
Duct detectors
Annunciator panels
Tamper devices
Main alarm panel
Carbon monoxide detectors
Associated communication equipment
ASAS has a long history of working cooperatively with business owners and managers. Our employees' fire alarm inspection experience and attention to detail provide you with a service schedule that won't disrupt your building's operation or your day-to-day business.
We care about the unique needs of your building and are dedicated to keeping your fire alarm system fully tested and operational. AFA technicians use specialized inspection software that can provide you with online access to reports of your completed inspections whenever you need them.
Why Choose Advanced Systems Alarm Services?
ASAS has earned itself a very respectful position in the customers' minds since its beginning. Our trained & experienced professionals are dedicated 24/7 to your service in Jacksonville, Mauriceville, Palestine, Rowlett, Seagoville, and other places of the Golden Triangle region of Southeast Texas. They will install any device you need. Just call us today at 409-204-4898 to schedule your appointment.