Fire Alarm System Services for Hospitals and Healthcare Facilities in Beaumont & Tyler, Texas
High-tech Fire Detection System in Beaumont & Tyler, TX
high-tech-fire-detection-system-in-hospital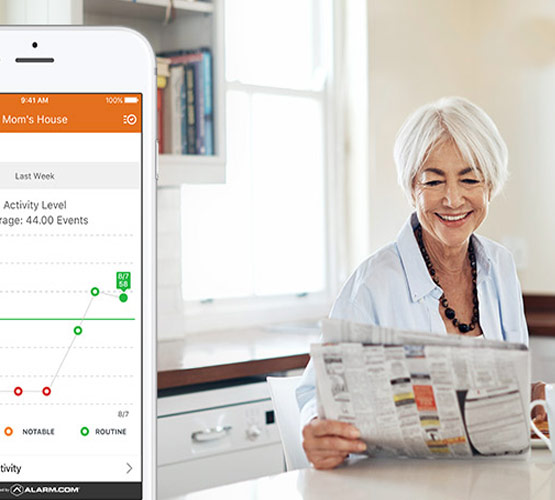 Hospitals are safe havens for patients, where more than a thousand people come for treatment and more are hospitalized in bed. Though this is a place meant for people's benefit, it is still not an exception to disasters and accidents. Keep the patients and hospital officials safe from fire threats and other disasters with state-of-the-art fire alarm monitoring system by Advanced System Alarm Services.
Along with an automatic fire detection system, you will also be equipped with the latest fire suppression technology that automatically activates upon sensing heat and acts to reduce the fire.
We also provide Home Security and Automation Solutions, along with Business Security. Check our services if you are interested.
Experienced Fire Protection Provider in Beaumont & Tyler
Advanced Systems Alarm Services is the leading fire alarm system provider with extensive knowledge in Texas. We are serving these first-class fire alarm services inside Beaumont & Tyler for decades.
Industry-leading equipments

Advanced Systems Alarm Services is in affiliation with leading brands like Bosch, DSC, and Alarm.com to bring you the highest quality fire alarm equipment for monitoring and suppressing fire to maintain the safety within your healthcare facility.

24/7 Fire Detection & Support

No one can tell when you might be caught in a fiery situation and need help immediately, thus we provide 24/7/256 service round-the-clock throughout the year to counteract fire emergencies as they emerge.

Fast Response Time

Accidents can take place anytime and fire accidents are the worst of them all. We are aware of how fatal fire outbreaks can be, thus our fire detection systems are engineered to respond instantly to heat and smoke to keep the casualties to a minimum.

Complete Inspection of Your Facility

Our experienced technician and fire outbreak researchers inspect your facility thoroughly, maintaining safety precautions followed by the legal regulations. We also ensure all emergency exits and doorways are easily accessible to reduce the risks of losing lives.
We provide similar services for community halls, commercial properties, and schools, to shelter them from fire damage.
Trusted Fire Protection Company Inside Texas
Be prepared in an event of a fire, alert all staff and patients instantly, and keep risks at bay with high-tech fire detection systems from Advanced Systems Alarm Services. We provide fire alarm monitoring solutions for all healthcare facilities including clinics, dentist workshops, and other medical centers. We are available in Nederland, Martinsville, Orangefield, Flint, and surrounding areas in Texas.
Call us today 409-204-4898 or Contact us online to discuss on how to protect your property from fire disasters.