Types of Intercom Systems in Beaumont & Port Arthur, TX
Intercom systems are a great way for homeowners and business owners to know who is at the door and gain convenient two-way room-to-room communication. They come in a variety of types, each with different capabilities. Advanced Systems Alarm Services can expertly install all types of intercom systems.
Our company provides installation & repair services for different types of intercom systems in Beaumont, Tyler, Port Arthur, Lufkin, and dozens of other Texas cities within our service area. Our systems allow you to monitor key areas of your property on a 24/7 basis. For years, we have been creating satisfied customers in Palestine, Nederland, and other cities within the Golden Triangle region and throughout East Texas.
Types of Intercom Systems by ASAS
When selecting the perfect intercom system, there are four basic types to choose from. When selecting the perfect intercom system, there are four basic types to choose from.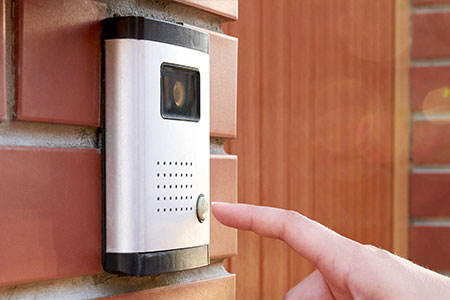 Hard-Wired: With hard-wired technology, every speaker and station is connected with real, physical wires. That practice, which has fewer glitches than wireless technology, remains common in homes and businesses. Typically, a hard-wired intercom system is installed during the construction of the building and there are no networks that could potentially crash or be hacked, as is the case with a wireless system.
Wireless: Wireless intercom systems have dominated the market in recent years because of their low cost and ease of use. Instead of having a crew come to install a wired system, you just open the box, charge the batteries and it's ready to use. Wireless intercom systems rely on radio frequencies to communicate. Most modern solutions connect to the internet either through Wi-Fi or a data connection, while some work as two-way radios. Wireless systems are less secure than hard-wired systems, making them easier to hack.
Carrier-Current: Carrier-current intercom systems work with the existing electrical systems in the building. They use AC power to produce medium-frequency AM signals to communicate between hubs. Carrier-current systems are cheaper to install than hard-wired systems but offer less clarity. This antiquated type of intercom system is also susceptible to interference.
Automatic Gate Entry: Automatic gate entry intercom systems have the ability to lock and unlock gates and doors remotely. Most modern systems also have cameras so you can see who's on the other end. These are typically hard-wired systems because of the distance required to reach from the house to the front gate. Smaller automatic gate entry intercom systems that attach to your front door can be operated wirelessly if they're in range of your home's Wi-Fi signal.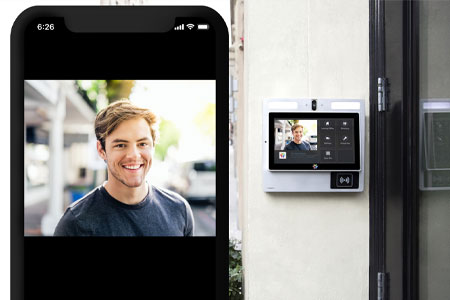 Connect with Your Intercom System through a Mobile Device
Most modern intercom systems, whether hard-wired or wireless, offer the ability to connect to your mobile device through an app, so you can always see and talk to people at your business or home no matter where you are. As long as you have a mobile connection, you can use your intercom system. Some intercom systems, like the Aiphone JO, offer the best of both worlds.
Why Choose Advanced Systems Alarm Services?
When you are ready to select an intercom system for your home or office, remember that Advanced Systems Alarm Services has established a superior reputation throughout the industry since its beginning. Our trained & experienced professionals are dedicated 24/7 to your service in Anahuac, Bardwell, Carrollton, and other Texas cities that we serve. Just call us today at 409-204-4898 to schedule your appointment.