Key Card Reader Access Control System in Tyler & Beaumont, TX
Advanced Systems Alarm Services is the leading provider of security systems for businesses & corporate offices residing in Texas. Our years of expertise & satisfied customers make us the most trustworthy source for access control systems. We provide various sorts of access controls to secure entry points leading to your property and within it!
If you are looking for key card readers, we can create a seamless system for you. Give us a call at 409-204-4898 or click here for more information.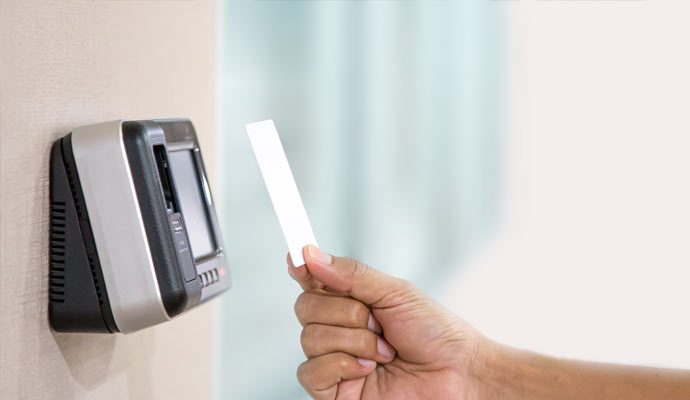 Integrated with Your Business Security System
Key card readers from Advanced Systems Alarm Services can be integrated with your existing surveillance cameras and alarms, to create a comprehensive security solution. Our team will work closely with you to understand your needs and set up a system that works just right for you.
We offer more types of access control systems which include: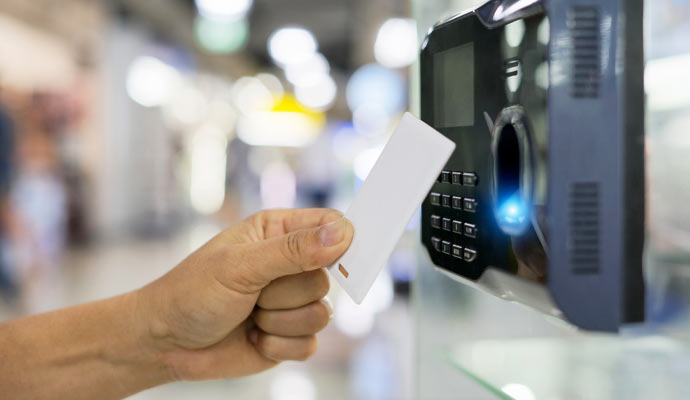 Benefits of Using Key Card Reader Access Controls
Instant Alerts: Get instant notification when someone swipes their card to enter the premises, giving you clean records of people going in & out.
Enhanced Security: Significantly reduce the risk of unauthorized access by setting up a key card access control system.
Convenience: Key cards are easier to carry & manage compared to metal keys. Moreover, they are also convenient to replace if lost.
Scalability: Key card systems are easily scalable, making them suitable for both small businesses and large enterprises.
Contact Us to Secure Your Commercial Building with Access Control
Secure your business with key card reader access control from Advanced Systems Alarm Services. Without a key card reader, no other personnel can enter your property, keeping your assets confidential to your employees & you only. We are serving widely across Tyler, Fairview, Dallas, Beaumont, & more areas in our service area.
Call now to discuss your security needs!