Fire Alarm System Installation for Schools in Beaumont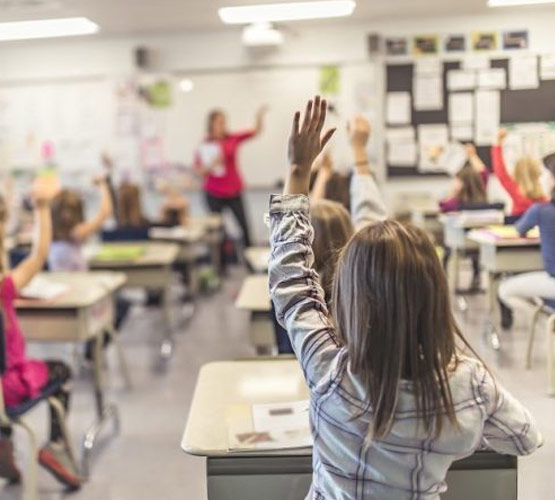 Effective Fire Detection Systems in Beaumont, Port Neches & Tyler, TX
Accidents can happen at any given moment and put your school in a state of crisis, but with our cutting-edge fire alarm monitoring system, you will be prepared when an emergency arises. Advanced Systems Alarm Services installs advanced fire alarm systems for schools that activate sirens the moment smoke or heat is detected to alert everyone within the building. We service school districts, colleges, private schools, and more within our service area, which includes Beaumont, Whitehouse, Tyler, Port Neches, and dozens of other Texas cities.
Fire fighting accessories such as fire extinguishers, water hose, water sprinklers, and pull stations are set up throughout the school premises to assist the fire fighting process. Advanced Systems Alarm Services provides excellent fire suppression solutions using state-of-the-art equipment and monitoring devices. In addition to fire protection, you may also be interested in our excellent Home Security and Business Security Solutions.
Experienced Fire Protection Provider in Beaumont & Tyler
Fast Response Time

Fires can cause fatal damage that can engulf all your belongings if not fought off immediately and effectively. We are mindful of what your possessions mean to you, thus we respond to fire distress as our first priority to keep casualties to a minimum.

24/7 Monitoring Service

Disasters can take place any time of the day and there is no telling when, therefore, we provide 24/7/256 service round-the-clock throughout the year to counteract fire emergencies as they emerge. Our central station is dedicated to assisting you under any emergency.

Industry-Leading Equipment

Advanced Systems Alarm Services is in affiliation with leading brands like Bosch, DSC, and Alarm.com to bring you the highest quality fire alarm equipment for monitoring and maintaining the safety within your campus.

Superior Quality Yet Affordable

We serve our clients with fire security, inspection, and installation for great protection under fire events using our state-of-the-art fire alarm system at an affordable price. Secure your premises with the most advanced fire alarm system.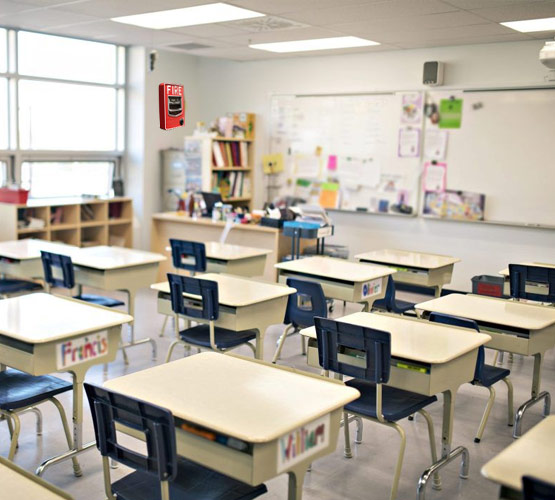 Extensive Fire Inspections for Your School Premises
Advanced Systems Alarm Services provide expert technicians to inspect your school premise for maintaining safety precautions in compliance with legal regulations and demonstrate the best instructions to fight off a fire event. We make sure emergency exits and doorways are easily accessible under life-threatening situations. We inspect whether emergency exit lights, emergency power, and sprinkler systems all work accordingly.
After a comprehensive inspection, we set up our system to meet the requirements of the building structure. Furthermore, we verify all water sprinkler systems and smoke detectors are placed and working effectively. We also ensure all pull stations are set up within reach to alert everyone to evacuate.
Have your school inspected by our expert technicians today! Give us a call at 409-204-4898 or contact us online for more information. We provide similar services for community halls, healthcare facilities, retail stores, and more!